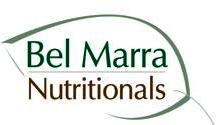 The potential damage to public health may also be addressed by adopting the corresponding screening activities to prevent further contamination.
Toronto, ON (PRWEB) September 19, 2012
Bel Marra Health, well known for offering high-quality, specially formulated vitamins and nutritional supplements, supports recent research that outlines screening methods for blood transfusions in the gay subpopulation.
According to a recent report published in the journal Sexually Transmitted Diseases, the fear for the spread of viral diseases through contaminated blood may be imminent, yet hospitals and health agencies have also taken a proactive role in screening these blood samples before being used for emergency and medical treatment.
By reviewing approximately 1,809 studies from around the world, the proponents of the research showed that several measures have been established in determining which blood samples are not fit for emergency transfusion and treatment due to the possible health damage to recipient patient. Hospitals have also adapted electronic approaches in their medical records that would alert hospital personnel of any contaminated blood samples.
Routine screening of donated blood are also being conducted in hospitals, making use of specific antibodies that can detect the presence of viruses in the blood. If a specific blood donor is determined to carry a particular virus, then the appropriate treatment is also administered to control further damage to the donor's health and prevent the spread of the virus across society.
Spokesperson for Bel Marra Health Dr. Victor Marchione says, "Unfortunately, the interest in blood donation has been tinged with controversy and social damage, due to the participation of gay donors. Certain concerned members of society have expressed their concern that gay individuals should be prevented from donating blood for emergency and medical treatment. This blood donation controversy may inflict damage on the morale and privacy of the gay population and thus this needs to be reviewed in the most objective and scientifically robust manner."
The concern of society for the presence of viruses in donated blood may be real, yet it is also important to realize that hospitals have also developed strategies to address its potential damage to health. It is quite saddening that the association of viral diseases and gay individuals is strong, yet this should also be prevented from further inflicting damage to this specific subpopulation.
CEO of Bel Marra Health Jim Chiang added, "The findings of the recent medical report may thus help readers understand that government agencies are also aware of the problem of transmitting viral diseases through blood donation, yet the potential damage to public health may also be addressed by adopting the corresponding screening activities to prevent further contamination."
(SOURCE: "National Institutes of Health", The efficacy of clinic-based interventions aimed at increasing screening for bacterial sexually transmitted infections among men who have sex with men: a systematic review, May 2012)
Bel Marra Health, the maker of Heart Rescue, offers high-quality vitamins and nutritional supplements in formulations designed to address specific health concerns. All ingredients are backed with scientific evidence. Every product is tested for safety, quality, and purity at every stage of the manufacturing process. Furthermore, Bel Marra Health products are produced only in federally approved facilities, going that extra mile to ensure our health conscious customers are getting top quality products. For more information on Bel Marra Nutritionals visit http://www.belmarrahealth.com or call 1-866-531-0466.
Bel Marra Nutritionals, Inc.
100-7000 Pine Valley
Woodbridge, ON L4L 4Y8
pr(at)belmarrahealth(dot)com
866-531-0466
http://www.belmarrahealth.com