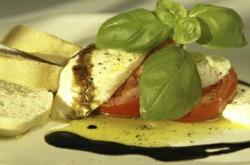 We're excited to offer this new resource for people seeking innovative, fun, interesting information on healthy food recipes.
(PRWEB) September 14, 2012
A new website for healthy food lovers has officially been launched. Healthy food dishes is a powerful online resource for finding up to date, unique, useful and interesting editorial on all of the foods you love to eat. With so many places to go for ideas and a smorgasbord of information on food recipes, it can easily be confusing and misleading.
That is why this website has been designed with the user in mind. It offers a very easy to navigate menu and simplistic page design, which makes it straightforward for browsers to find what they are looking for. It even has a integrated custom search option to search the entire web if desired without even leaving the site. The articles topics vary immensely. Covering things like," Ideas on formulating an eating right game plan.", to "Ways to be more creative with food combinations." and everything in between.
A major precept to this site is that eating healthy, leads to healthy living. In this day in age, processed food, artificial flavors and dyes are common place. Yet these are the foods that ultimately lead to disease. With obesity being an epidemic here is the U.S., a site like this is something people not only need, but truly want. Readers can explore ideas on ways to lose weight, simply by making minor changes to the diet. In addition, visitors can also learn about foods that affect mood, energy levels and much more.
It is a common misconception that eating healthy tastes bad or is really difficult to do; therefore this phenomenal new resource will try to educate people on ways to get creative with healthy foods. Helping searchers discover mouth watering combinations that not only give their body what it wants nutritionally, but also something that actually tastes great too. With the almost limitless amount of food variations available, sometimes the most unlikely pairs make for a great recipe. In an effort to combine vital nutrients to everyday living, while maintaining a wonderful taste to delight the most delicate palate. They have set out to make this healthy eating lifestyle change, something easy and even enjoyable for those seeking a healthier diet to navigate.
People are smart, and are starting to be very conscientious of what they eat, so they're already looking out for healthy recipes and making major life changes. Ultimately your diet can lead to more enjoyment of life and a higher sense of well being. Surprisingly enough, eating good food can make you happy.
Focused on being an online recipe leader, providing the most up to date, relevant reading material not found anywhere else on the web or print. This platform is making it easier for those looking for healthy food dishes, to actually be able to find them with ease.
Contact Information:
Zach Wennstedt
Direct: 303-304-1191
info(at)healthyfooddishes(dot)com