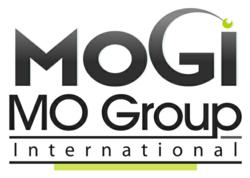 We hire experienced professionals to maintain the highest standards of service and it's great to see the hard work of our teams rewarded by winning this award from topseos.
(PRWEB) September 16, 2012
Founded in 2005, MO Group International is dedicated to providing multilingual SEO strategies, online marketing and web localization services. The company provides businesses with SEO solutions and offers a diverse range of web optimization and multilingual copywriting services in over 40 languages from around the world.
Meeting and exceeding the expectations of its customers, MO Group International has rapidly grown its client base, providing a wide range of multilingual services, including search engine advertising and social media optimization, for a variety of industries around the world. Head of Business Operations, Orad Elkayam explains:
"Our team of dedicated SEO specialists work hard to find the right business solutions for our growing base of clients worldwide – we'll help improve the visibility of your company and brand online."
topseos identifies and evaluates the best companies providing services and products in the Internet marketing industry. To reach the top of the leader board, each company must meet stringent guidelines set in place by topseos, including standards of page optimization, accuracy and client retention rate. With a very high client retention rate and prestigious clients, MO Group International is well placed to take the top spot, leading the way for multilingual SEO firms worldwide.
Mr Elkayam continues:
"We hire experienced professionals to maintain the highest standards of service and it's great to see the hard work of our teams rewarded by winning this award from topseos."
To learn more about the multilingual SEO services provided by MO Group International or to seek a free quote, visit the website today. http://www.mogi.eu.com