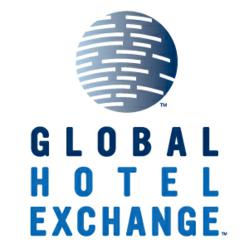 London, UK (PRWEB UK) 14 September 2012
Global Hotel Exchange, 'The People's Booking Engine™' announced the formation of a worldwide advisory board comprised of professors from Harvard, MIT and Oxford. The three scholars possess an unparalleled body of knowledge relating to global competitive strategy, distribution, pricing, and evolution of markets.
Stephen P. Bradley, Jonathan L.S. Byrnes and Christopher McKenna will advise Global Hotel Exchange on issues relating to the formation of its new worldwide commodity exchange platform, in particular issues relating to introduction of open market principles across a single global marketplace.
Stephen P. Bradley of Harvard Business School is a leading authority on global competitive strategy and faculty chair of two executive programs, Strategy: Building and Sustaining Competitive Advantage and Designing and Executing Strategy. In the past, he has served as the Senior Associate Dean for Faculty Development, Chairman of the Program for Management Development, Chairman of the Competition and Strategy Area, Chairman of the Managerial Economics Area, Course Head for Managerial Economics, and Associate Director of Research.
His most recent book, The Broadband Explosion: Leading Thinkers on the Promise of a Truly Interactive World, published by Harvard Business School Press (2005), argues that cheap and abundant bandwidth has the potential for creating new capabilities, markets, and strategies that will forever alter the business landscape.
Jonathan L.S. Byrnes, Senior Lecturer- Massachusetts Institute of Technology, is a leading authority on distribution and pricing, and is the author of Islands of Profit in a Sea of Red Ink, which Inc.com named to its 2010 list of Best Books for Business Owners. He has authored over one hundred books, articles, cases, notes, and expert submissions, appearing in Harvard Business School's Working Knowledge e-newsletter and his syndicated blog appears in leading websites and publications around the world.
Christopher McKenna of Said Business School, University of Oxford, is a leading authority on business history and strategy evolution. His first book on the growth of the elite management consulting firms, The World's Newest Profession, was awarded the 2004-2006 Newcomen-Harvard Book Award by the Business History Review, the 2007 Hagley Prize by the Business History Conference, and named one of the best books of the year by the Financial Times. McKenna's next book, Partners in Crime, will examine the international history of white-collar crime from the Eighteenth Century to the present. McKenna's research has been featured in The Harvard Business Review, The Sunday Times, The Wall Street Journal, The New Yorker, and The Financial Times.
About Global Hotel Exchange.
Global Hotel Exchange, 'The People's Booking Engine™', is a new worldwide hotel booking platform that intends to drive lowest prices by providing free reservation services for hotels. Global Hotel Exchange charges no merchant discounts, commissions or distribution fees of any kind to hotels. Room bookings, new hotel sign-ups and more information be accessed at Global Hotel Exchange on Facebook, Google+,LinkedIn and Twitter @GHXchange.com
Global Hotel Exchange is wholly owned by Global Hotel Exchange LLC with corporate offices in London and United States.
US 877.904.4491
UK 0808-189-1429
info (at) globalhotelexchange (dot) com