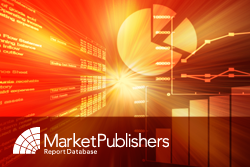 London, UK (PRWEB) September 14, 2012
Supported by booming new business models like point of sale (POS) payment options and online securities trading, China's online payments hit 776 billion yuan (about USD 123.38 billion) in the first quarter of 2012. The figure represents a 112.6% Y-o-Y increase, as well as a 1.2% increase compared to the last quarter of 2011. Alipay continued to top the market with a market share of 47.8%, followed by Tenpay and Unionpay Online, which held 20.3 and 9.1% of the market share, respectively.
However, China's online payment sector still faces various challenges, including tightened regulations imposed on the industry, the expansion of emerging markets and profitability requirements.
New market research report "Consumer Payment Trends in China: Online Purchasing Q1 2012" worked out by Maverick China Research has been recently published by Market Publishers Ltd.
Report Details:
Title: Consumer Payment Trends in China: Online Purchasing Q1 2012
Published: September, 2012
Pages: 33
Price: US$ 2,200.00
http://marketpublishers.com/report/finance_services/payment/consumer-payment-trends-in-china-online-purchasing-q1-2012.html
The report provides a comprehensive study of online purchasing and payment of 500 consumers in China. It examines monthly spending habits, including analysis by age, income, gender, and city, followed by an in-depth look at the usage of, and attitudes regarding the variety of payment channels available in the Chinese market.
Report Highlights:

number and value of monthly online purchases;
payment channel preferences and frequency of use;
average purchase value by channel;
third-party payment provider recognition;
credit, debit, and third-party payment accounts held;
analysis of key customer segments.
Report Contents:
1 Executive Summary
2 Introduction
2.1 Methodology
2.1.1 Sampling
2.1.2 Segmentation
3 Market Overview
3.1 Purchases Overview
3.2 Online Purchasing Segmentation
3.2.1 Analysis by City
3.2.2 Analysis by Gender
3.2.3 Analysis by Age
3.2.4 Analysis by Income
4 Online Payment Channels
4.1 Payment Behavior Analysis
4.2 Payment Preferences Analysis
4.2.1 Preferences by City Tier
4.2.2 Preferences by Age
4.2.3 Preferences by Income
5 Third-Party Payment Focus
5.1 Payment Provider Recognition
5.2 Accounts Held
5.2.1 Breakdown by City Tier
5.2.2 Breakdown by Gender
5.2.3 Breakdown by Age
5.2.4 Breakdown by Income
5.3 Frequency of Use
6 Motivating Online Purchases
6.1.1 Analysis of Motivators
7 Conclusion
7.1 Summary
7.2 Analysis
List of Figures
More new market research reports by the publisher can be found at Maverick China Research page.