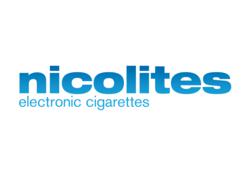 Electronic cigarettes do not contain tobacco, which is where the harmful chemicals and toxins come from that are associated with smoking
(PRWEB UK) 16 September 2012
A recent study into the effects of vaping on airway resistance, conducted at the University of Athens, sparked vast quantities of publicity across the web. This interest, provoked by the media's misinterpretation of the study's findings led to an influx of headlines claiming that eletcronic cigarettes "damage the lungs". Whilst these were not the actual findings of the study, much speculation entailed, and in light of this, Nicolites have announced five benefits of vaping when compared to traditional tobacco smoking.

The first obvious benefit of using an electronic cigarette is the substantially fewer health risks involved. Contrary to recent headlines there are no conclusive findings to suggest that vaping can "damage the lungs". Recent studies have also suggested that vaping has no adverse effects on heart function either. Electronic cigarettes do not contain tobacco, which is where the harmful chemicals and toxins come from that are associated with smoking.
Those using electronic cigarettes are also exempt from the smoking ban. Electronic Cigarettes are suitable for use anywhere, so whilst those smoking traditional tobacco cigarettes will be confined to their designated areas outside in the rain, those who vape will have the opportunity to continue socialising as they do so.
Vaping is less expensive than smoking. Once the starter kit has been purchased, the only element that needs replacing is the cartomiser that contains liquid nicotine. Those who smoke 20 cigarettes a day would stand to make a saving of £1500 per year!
Those around you will benefit. Second hand smoke is a significant health hazard, and by making the transition to electronic cigarettes, you stand to protect the environment of friends and family.
Electronic cigarettes are odourless. Many smokers agree that one of the worst things about their habit is the lingering smell of stale smoke. Even those who don't smoke themselves may find the stench present in their hair and clothes, but with vaping, this nuisance is a thing of the past.
Nicolites is now the leading and most widely available brand of electric cigarette in the UK; they have formed business partnerships with many of the largest retailers to bring these wonderful innovations right on to the doorstep of every person in the country. Established in late 2007, Nicolites has grown into a multi-million pound company with international distribution networks and continues to grow at a phenomenal rate.