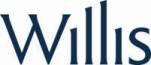 Frankfurt, Germany (PRWEB) September 17, 2012
Willis Germany, part of Willis Group Holdings (NYSE:WSH), the global insurance broker, will be demonstrating the special features of "Willis Electronic Plus", an innovative insurance product for photovoltaic systems, at the 27th European Photovoltaic Solar Energy Conference and Exhibition in Frankfurt on September 25-28. Willis' political risk expert will also deliver a speech at the event on the rise of resource nationalism and its impact on the renewables sector.
Willis Electronic Plus provides solar panel manufacturers, developers and dealers with all-risk insurance protection against property or revenue losses caused by property damage. It also puts in place cover against yield reduction due to a lower outcome of the forecast annual energy yield. Willis' renewable energy experts will be available to discuss the new product at the Willis stand located at booth number 3.1/A16.
Commenting on the appeal of Willis Electronic Plus, Axel Paulsen, leader of Willis Germany's Renewable Energy team said, "As solar power grows in popularity across Europe, photovoltaic businesses, and in particular banks and investors, are looking for comprehensive all-risk insurance in addition to cover for financing risks like the liquidation of a manufacturer or developer. Willis Electronic Plus coverage is placed for up to 10 years and is not cancellable, giving lending institutions a greater degree of confidence when it comes to financing photovoltaic projects."
Other special features of the solar insurance product include:

It guarantees the owner and lenders a minimum 90% revenue return
Coverage possible for almost all high-quality panels
Political Risk Presentation
As natural resources become scarcer and global demand for energy continues to grow, renewable energy investors and project lenders are increasingly looking for new opportunities in high risk markets. Andrew van den Born, Willis' political and credit risk expert, will be focusing on this topic at the conference in a speech entitled: "The rise of Resource Nationalism - why Political Risk Insurance Matters".
In his presentation on Wednesday, September 26 at 10:45am in the main Exhibition Forum, Van Den Born, Executive Director of Willis Financial Solutions, will address the risk of government expropriation. He explains: "The rise of resource nationalism as witnessed in the Bolivarian republics and Russia, to name but a few, has meant that these risks are ever more prevalent and need to be mitigated. Power projects in emerging markets are often highly politicised and are therefore particularly exposed to government interference. Furthermore, these infrastructure projects require both lenders and investors to commit for long maturities. This means catering for possible actions by future administrations."
He added: "Opposition parties may often electioneer on a platform of providing more affordable electricity. When they come into power there is a very real risk that previously agreed tariffs may be renegotiated or that the new administration may seek a complete abrogation of the power purchase agreement. Political Risk insurance can help mitigate these risks."
The Willis booth will also feature demos and information about:

Willis' client technology solutions
Supply chain risk management
Political Risk insurance
About Willis Group
Willis Group Holdings plc is a leading global insurance broker. Through its subsidiaries, Willis develops and delivers professional insurance, reinsurance, risk management, financial and human resource consulting and actuarial services to corporations, public entities and institutions around the world. Willis has more than 400 offices in nearly 120 countries, with a global team of approximately 17,000 employees serving clients in virtually every part of the world. Additional information on Willis may be found at http://www.willis.com.