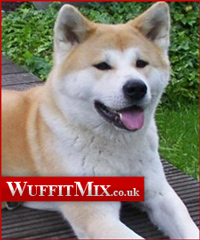 Wuffitmix care more about dogs than profit
Clitheroe, Lancashire (PRWEB UK) 18 September 2012
The Soi Dog Foundation has recently shown its thanks to Wuffitmix Working Dog Food suppliers by naming their latest rescue "Wuffit".
The Soi Dog Foundation is known for its work with abandoned, homeless and injured dogs both home and abroad, rescuing canines from the streets of Thailand saving them from being abused and killed as part of the barbaric meat trade.
For the past few months the foundation has been working closely with the family run pet food supplier Wuffitmix, as unlike leading brands, Wuffitmix care about the animals they feed and show their generosity by donating a free bag of [complete dog food from Wuffitmix to every UK adoption.
Their latest diner "Wuffit" was unfortunately hit by a car which lead to the amputation of her back leg. Now she is recovering Wuffitmix will ensure she receives discounted food for life.
This isn't the only foundation that Wuffitmix help, as their company focuses on care and quality rather than high margins and volumes of sales, they allow any pet rescue to centre to benefit from the high discounts to help feed those dogs in need.
The manager Hannah Dugdale is keen to spread the word, she says, "Our brand may not be market leader, we may have smaller advertising budgets and as yet we are not stocked in the leading supermarkets. We are however, a determined, caring, family-run business and take pride in the fact we retain those all-important family values.
We feel our passion for dogs, combined with dedication and hard work will enable us to achieve our ultimate goal - helping dogs in need, both in the UK and abroad.
We offer all UK rescues a significant discount on the entire WuffitMix range. If you run a rescue, or know anyone who may benefit from the Rescue Scheme, please contact us on 01200 420 222."
Wuffitmix also offer free gifts for those that [view dog food supplies online, with every new Facebook like or twitter follower they donate a bowl of dog food to charities across the UK.
Anyone can recommend their favourite canine charity by simply emailing Hannah at hanna (at)wuffitmix(dot)com
WuffitMix is a range of nutritionally complete diets for working, sporting and domestic dogs - from puppies to seniors. Wuffitmix' is owned by Dugdale Nutrition, a family run animal feed manufacturer based in the North West of England. The business dates back to 1850 and spans over 6 generations, with two generations currently working at the company premises in Clitheroe, Lancashire.