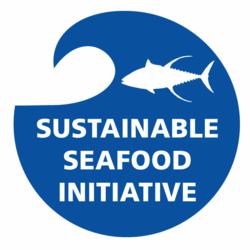 Charleston, S.C. (PRWEB) September 14, 2012
Looking for some hand-picked sustainable seafood, paired with locally grown produce and delicious wine pairings? Well look no further! Join Terra for the next Sustainable Seafood Dinner taking place September 20th, 2012 at 6:30 p.m. Executive Chef Mike Davis has created a four-course dinner with wine pairings you're sure to never forget.
Offerings Include:

Cocktail Hour with Shrimp Ceviche
Oyster and fennel stew paired with Trimbach Pinot Blanc
Clams Diablo featuring oven-roasted clams in a spicy compound butter topped with breadcrumbs paired with Schloss Gobelsburg "Gobelsburger" Reisling
Grilled swordfish topped with sweet potato, apple and crab paired with Noco Chardonnay
Dessert: Chef's surprise!
Terra's Chef Mike Davis lets the freshest, highest quality ingredients shine in his creations. Chef Davis makes a conscious effort to support local fishermen and farmers, and works to source as many locally grown ingredients as possible with the end goal of creating harmony and beauty with each plate of food. During the dinner, guests will also enjoy a special cocktail made with ingredients donated by American Harvest Organic Spirit. The South Carolina Aquarium's Sustainable Seafood Initiative representative Whit McMillian will be on hand sharing information with guests on sustainable seafood and what species are the best choices when eating out and at home.
Tickets are $75; taxes and gratuity are not included. Terra is located at 100 State Street in West Columbia, South Carolina. Reservations can be made at (803) 701-3443. Ten percent of proceeds will go to the South Carolina Aquarium.
For all media inquiries, please contact Kate Dittloff at (843) 579-8660 or kdittloff(at)scaquarium(dot)org
About the South Carolina Aquarium's Sustainable Seafood Initiative:
Designed to promote the use of local and sustainable seafood in South Carolina's restaurants, the Sustainable Seafood Initiative helps ensure that consumers have fish for the future by teaching our partner chefs about sustainable and local seafood, assessing their menus, and encouraging consumers to dine at our partner restaurants. The Sustainable Seafood Initiative pragmatically balances the needs of the environment with the world population's need for seafood. We believe that we can lessen the impact we have on the oceans by making wise seafood choices and encouraging improvement of fishing and fish-farming methods. The Sustainable Seafood Initiative is made possible through the generosity of sponsors; especially our Champion sponsors The Boathouse at Breach Inlet, Fleet Landing Restaurant & Bar and Hank's Seafood Restaurant.
About Terra:
Terra is known for its sweeping views of the Columbia skyline, which guests enjoy from the dining room or patio. In the bar, the wood oven is especially busy on Wednesdays, for Terra's popular pizza and pinot special. With a menu that changes daily with seasonal offerings, a carefully curated wine list, an attentive wait staff and the most creative cocktail menu, Terra looks forward to hosting you sooner than later. For more information visit: http://www.terrasc.com
About the South Carolina Aquarium:
The South Carolina Aquarium, Charleston's most-visited attraction, features thousands of amazing aquatic animals from river otters and sharks to loggerhead turtles in more than 50 exhibits representing the rich biodiversity of South Carolina from the mountains to the sea. Dedicated to promoting education and conservation, the Aquarium also presents fabulous views of Charleston harbor and interactive exhibits and programs for visitors of all ages.
The South Carolina Aquarium, a 501(c)(3) not-for-profit organization and is open Daily from 9 a.m. to 5 p.m. The Aquarium is closed Thanksgiving Day, half day Dec. 24 (open 9 a.m. to 1 p.m.) and Dec. 25. Admission prices are: Toddlers (3 and under) free; Youth (4-12) $14.95; Adults (13+) $24.95. The Aquarium plus the 4-D Theater experience is free for Toddlers, $19.95 for Children, $29.95 for Adults. For more information call 843-720-1990 or visit scaquarium.org. Memberships are available by calling (843)-577-FISH.
###