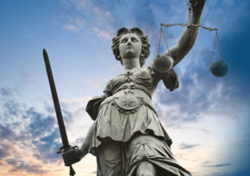 Centers for dialysis treatment need to be made aware of the recall, help us fight for justice in this matter...
(PRWEB) September 14, 2012
One of the nations leading online product recall law firms, http://www.McDonaldWorley.com, has announced they are offering free, no obligation, legal case reviews for people who suffered injury or complications following dialysis treatment. The special offer is being made due to a recent FDA recall of the commonly used dialysis concentrates GranuFlo and NaturaLyte which have.
People who suspect that their treatment may have used these products and suffered health problems as a result are encouraged to contact the attorneys with the firm immediately to learn about legal options.
The March 29, 2012 FDA class I GranuFlo recall of the products, commonly used in clinics, warns people of post treatment complications including:

Heart Attacks
Stroke
Death
Cardiopulmonary Arrest
"We are asking people injured by these products to join us in seeking justice. People being treated in these centers may not have been adequately warned of the risk associated with the dialysis mixtures used," stated recall attorney with the firm Don Worley.
According to the site, a successful lawsuit claim may entitled injured parties to significant compensation, and help ensure alleged negligence is prevented in future dialysis centers.
"We are offering a secure, confidential method of getting a lawsuit case review online. We take this matter seriously and justice will be sought," added Mr. Worley.
About McDonaldWorley.com:
The medical product injury law firm can help clients nationally seeking legal remedies. People who suffered following dialysis treatment and wish to take advantage of this special limited time offer are asked to visit the site and share their case details here: http://www.mcdonaldworley.com/granuflo-lawsuit.htm