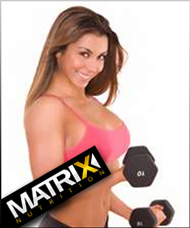 Brazilians hear news that their country faces an obesity crisis
(PRWEB UK) 21 September 2012
News broke this week that Brazil, once heralded the sexiest country on earth, is now facing an obesity crisis. Brazilians, in particular those living in Rio de Janeiro, known for their slim tanned curvy bodies and envious fitness levels have found that over the last decade they too have seen weight gain as they have succumbed to the convenience foods of their northern cousins the Americans which have expanded their waistlines considerably. This has shocked the Matrix Nutrition as they often use Brazilian models for their advertising to depict the perfect figure.
New statistics have declared that over half of the population are now overweight, yet health ministers are denying that these statistics are in anyways linked to the rise in prosperity amongst civilians.
However the facts are hard to ignore, as the wage packet raises so does the number on the scales. Instead of choosing a lifestyle of healthy eating and exercise the population now feast on fatty foods and quick fixes which are bound to make an impact.
These studies have not only shocked the world, but have also had a tremendous impact on the Brazilian population and already they are taking steps to change the way their eating habits have progressed.
In a bid to lose the extra pounds many are turning to slimming pills. UK Officials doubt this is the answer, instead declaring that good nutrition and regular activity will solve the problem for many. Interestingly although waistlines have expanded the overall health seems to have improved as the amount of Brazilians who smoke has continued to fall.
Adam Latham, the founder of Matrix Nutrition is familiar with weight gain, he says, "we've recently seen an increase in those that buy protein shakes online and they seem to be the same consumers who buy slimming pills in the UK. Almost every nation is now concerned about weight gain and is seeking ways to shed the pounds fast. Brazil has done well to escape this crisis for so long."
Matrix Nutrition has a very simple mission plan: To provide effective sport supplements at an affordable price. While it is common knowledge the price of raw materials within the nutrition industry is rising Matrix Nutrition do their utmost to pass on savings to consumers, making their products some of the most affordable on the market.
For more information visit http://www.matrix-nutrition.co.uk