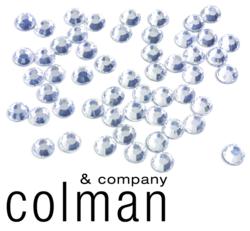 Tampa, FL (PRWEB) September 17, 2012
When a new entrepreneur enters the garment decorating profession, they may have the know-how in business operations but not in creating the best designs that will promote sales. Colman and Company, a supplier of garment decorating machines and products, realizes the hurdles that new garment and embroidery shops experience.
Coldesi & Colman and Company is proud to introduce new training and design video materials for new business owners and experienced DTG garment shop owners who are looking to add a bit more creativity in their design pieces. The design videos come in three skill levels: beginner, intermediate, and experienced.
Shop owners can purchase the skill level they are currently working at to sharpen their design skills. Or they may purchase the complete 8-CD series of video training for embroiderers and garment graphics companies. The Colman and Company embroidery training videos utilize the CorelDraw application.
For struggling businesses that are having garment design issues, more garment suppliers like Colman and Company are developing training videos to better service garment and embroidery companies. With companies helping companies, everybody wins.
About Colman and Company
Colman and Company is a high-end supplier that offers garment decoration supplies to garment companies, embroidery companies, silk-screen shops and other apparel decorating businesses. The company has been in operation for over 16 years and specializes in Direct to Garment (DTG) machines and supplies, rhinestone products, heat presses, embroidery supplies and other garment decoration products. Contact Colman and Company at 1-800-891-1094 for more information, or visit the company website at http://colmanandcompany.com.
CorelDraw applications and related software are registered trademarks of the Corel Corporation.