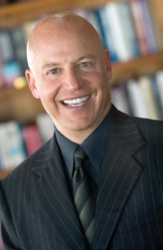 (PRWEB) September 14, 2012
Earlier this week, Zane Benefits' Paul Zane Pilzer discussed health reform and how to "Convert from Employer Health Insurance to Defined Contribution Health Benefits", via webcast. The feedback has been outstanding, so Zane Benefits decided to make a recording available to everyone.
Please share the webinar with friends or colleagues. The presentation slides are also available from SlideShare.
The webinar comes in succession to Pilzer's widely viewed webinar, "The History & Future of Small Business Health Insurance", and his recent article about healthcare costs in America.
With healthcare reform taking place, most Americans can now get better, less expensive health insurance coverage on their own than they can through a traditional employer plan.
And, new public health insurance exchanges will soon give all Americans this option. Moreover, businesses can use HRAs to reimburse employees' out-of-pocket health insurance premiums tax-free. The question facing most employers in 2012 is no longer "if" they should switch to defined contribution health benefits, but "when."
Employers and health insurance brokers should attend this webinar to learn when and why they should switch to defined contribution health benefits.

When is the best time to switch to defined contribution
Why some employers are switching in 2012 vs waiting for 2014
How the "Employer Penalty" impacts employers today and post-2013
How to best transition employees to individual health policies
The role of the health insurance broker in 2012, 2013, and 2014
DOWNLOAD THE WEBINAR ON-DEMAND
About the Presenter:
Paul Zane Pilzer, author of The New Health Insurance Solution, is a world-renowned economist, a highly successful social entrepreneur, an adjunct professor, and the author of nine best-selling books and dozens of scholarly publications.
About Zane Benefits, Inc.
Zane Benefits, Inc, a software company, helps insurance brokers, accountants, and employers take advantage of new defined contribution health benefits and private exchanges via its proprietary SaaS online health benefits software. Zane Benefits does not sell insurance. Using Zane's platform, insurance professionals and accountants offer their clients a defined contribution plan with multiple individual health insurance options via a private health exchange of their choice.