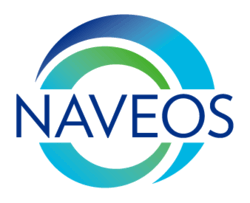 (PRWEB) September 14, 2012
HANYS Solutions has partnered with NAVEOS, a national health care data analytics firm, to assist hospitals and health systems optimize their Federal Disproportionate Share (DSH) reimbursement, qualify for the Federal 340B pharmacy discount program, and prepare for the future of health care reform by offering the only web-based software to prospectively manage their Supplemental Security Income (SSI) ratio, Medicaid, and Title XIX membership.
NAVEOS' technology, expert systems, and proprietary Government Healthcare Data Exchange network enable automated workflows for hospitals and other health care providers to optimize their past, present, and future revenues under Federal, State, and other government health care programs.
NAVEOS' area of expertise includes:

Federal and DSH Revenue Management
SSI Ratio Management
340B Eligibility and Compliance
Title XIX Member Management
Title XIX and TITLE XVII Supplemental Billing
Medicaid Member Engagement
Uncompensated Care Reporting (W-S10)
Data Mining and Predictive Analyses
HANYS Solutions will be hosting a Webinar with NAVEOS on Thursday, October 25, 10 – 11:30 a.m., titled Federal DSH Post Healthcare Reform and the SSI Ratio. Registration for this complimentary program is available online.
For more information, contact Terry August, Director of Marketing, HANYS Solutions, at (518) 431-7652 or at taugust(at)hanys.org, or James Hughes, Regional Sales Director, NAVEOS, at (888) 550-2708 ext. 717 or at james.hughes(at)naveosdata.com.