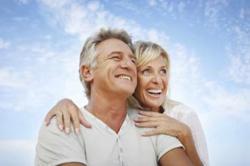 Scientific breakthroughs occur on a regular basis in this industry, and we believe we owe it to our customers to stay on the cutting edge.
Hobart, IN (PRWEB) September 17, 2012
Botanic Choice announces the launch of three new nutritional supplements for digestion, circulation and joints. America's oldest direct marketer of herbal remedies, vitamins, and nutritional supplements, Botanic Choice has a long history of product innovation and advancements.
Developed using the latest nutritional research and scientific findings, the new products include Fiber Essentials along with two proprietary formulas, Neuro Support Plus™ and New & Improved Ultra Joint Complex™.
Botanic Choice's Fiber Essentials delivers twice as much fiber as other leading brands – 4 grams compared to 1.5 grams found in others. This unique blend offers fiber from four different sources: oat bran, psyllium, apple pectin and grapefruit pectin. It comes in a mixed-berry flavored chewable tablet. Fiber keeps you regular, helps maintain intestinal and health, and promotes a healthy cardiovascular system.
Neuro Support Plus is Botanic Choice's first-ever formula developed specifically to address nerve, leg and foot comfort. Additional health benefits include promoting overall nerve function and fostering a healthy inflammatory response. The seven advanced ingredients in Neuro Support Plus also play a role in the efficient use of insulin.
A customer favorite for years, Ultra Joint Complex has been updated based on recent discoveries. It now delivers a potent dose of glucosamine and chondroitin along with a proprietary blend of nine traditional joint supporters. Health benefits of New & Improved Ultra Joint Complex include maintaining healthy cartilage, cushioning joints, and enhancing overall mobility, strength and flexibility.
Blending the latest and greatest from science and nature
According to Tim Cleland, President of Indiana Botanic Gardens Inc., "Scientific breakthroughs occur on a regular basis in this industry, and we believe we owe it to our customers to stay on the cutting edge. These new products reflect our ongoing commitment to offering innovative products at a great price."