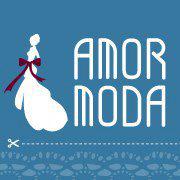 AmorModa.com Launches a Wedding Dress Promotion With a Discount Up to 45% Off.
(PRWEB) September 15, 2012
On Sep 14. 2012, AmorModa.com launched a wedding dress promotion with a discount up to 45% off, to help people buy wedding dresses at affordable prices. The promotion starts from Sept. 15 until Sept. 29. Just click the section of "Weekly Deal" on the website, and you will see all special offers of wedding gowns, bridesmaid dresses, special event dresses, wedding party dresses, accessories, formal dresses, and bridesmaids dresses.
According to Eason Chen, CEO of AmorModa, "AmorModa has 5 years experience in the wedding dresses industry, and know what are the latest trend and what the customers need. Many little girls have a fairy tale notion when it comes to weddings, but AmorModa has found that many customers are shopping for wedding dresses priced above $1,000, and this is really expensive for young people. So, we are trying to offer customer more choices with better prices."
Eason Chen stated, "We have a great product line that we feel is the best in the industry. Personal collection of custom-made and regular wedding dresses is available even at half of their original price. Fashionable and stylish Wedding Dresses are there with fantastic design and different colors. The dresses suit the size and complexion of individual woman.
As for how to choose a wedding dress, Ms. Julian Dewar, the marketing manager of AmorModa.com, said, "Wedding is an important event. On this milestone of your life finding a perfect wedding dress is one of the top priorities for the bride. With various styles available on the market it can be a little confusing. A wedding dress needs to work with your skin tone. As a rule, the paler your complexion, the warmer you should go color-wise. English roses will suit champagnes, creams and golds, while very dark skin can take pure white. If you need more choices and suggestions, please visit our website."
About AmorModa.com
Founded in 2008, AmorModa.com is the leading supplier of wedding gowns, special event dresses, wedding party dresses, and accessories. Customers can select their favorite dresses here with great satisfaction. The reasons to select dresses at AmorModa are very simple: FREE Shipping, wide ranges of selection, high quality & low prices, fast delivery, good package, great customer service, and personalized return policy.
Please visit http://www.amormoda.com/ for more details.