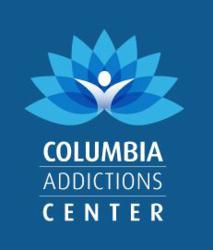 Baltimore, MD (PRWEB) September 25, 2012
In the light of the alarming spike in prescription drug abuse, Columbia Addictions Center is offering substance abuse education, individual counseling and intervention programs to help individuals with prescription drug problems.
In 2011, Center for Disease Control and Prevention (CDC) has called prescription drug abuse and overdose a U.S. epidemic. Today, East Tennessee, Florida, Southwest Virginia, Alpena County and San Luis Obispo County are among the territories with the highest rate of prescription drug use, misuse, abuse and related deaths and violence.
According to the Maryland Department of Health and Mental Hygiene, the number of admissions into Maryland Alcohol and Drug Abuse Administration-funded treatment programs nearly doubled in the past five years.
"As a Maryland substance abuse education and help facility, we have also witnessed an increase in the number of clients with prescription drug use dependency," said Eileen Dewey, director of Columbia Addictions Center.
She added that prescription drugs, unlike illegal controlled substances, are easily accessible, and the lack of monitoring over drug prescriptions issued in Maryland is making it more difficult to detect abuse.
According to the Alliance of States with Prescription Monitoring Programs, the state of Maryland has enacted a Prescription Drug Monitoring Program (PDMP) in 2011, but it is not yet fully operational.
Active PMDP would require certain parties responsible for drug dispensing log their activities. Medication history of every patient will be accessible through a database, which will allow tracking individual drug usage and prevent abuse.
"We support PMD program, and while it's getting ready to launch, we open our doors to all those in need of addiction counseling, intervention or any other help and advice related to prescriptions drug abuse," shared Dewey. "We don't judge," she added, "because we know that addiction is something people can't control and anyone could fall a victim to it."
CDC reports that besides causing long-term addiction and other life-changing consequences, prescription medication abuse and overdose, specifically prescription pain killer overdose, kills more than 40 people every day.
Prescription drug abuse has also been linked to suicide, and as reported by Director of New Futures Linda Paquette, "Intentional poisonings are by far the most frequent method of suicide attempt in New Hampshire."
Dewey pointed out that prescription drug abuse is harmful in many ways and is potentially fatal, which is why "early education, prevention and intervention can play a big role in getting someone's life back on its track."
About Columbia Addictions Center
Columbia Addictions Center has a mission to provide adults and adolescents with individually-tailored substance abuse and mental health programs. From anger management and family counseling to intervention and substance abuse education, Columbia Addictions Center has a proven track record of helping clients for more than 25 years. For more information, please visit http://www.columbiaaddictions.com.