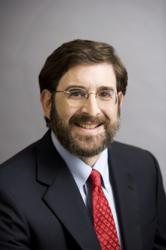 We share the same goal with our providers—to ensure the highest quality of care for patients.
Seattle, WA (PRWEB) September 14, 2012
Qualis Health announces that more than 500 healthcare professionals enrolled in the Washington & Idaho Regional Extension Center for Health Information Technology (WIREC, a division of Qualis Health) have successfully attained meaningful use of their electronic health records (EHRs).
WIREC provides consulting services to over 3,000 healthcare providers and other professionals across Idaho and Washington State. Almost 2,400 of these providers are already up and running with their EHR systems. The first 500 have achieved a significant milestone by meeting federal standards for meaningful use.
"The integration of health information technology, such as EHRs, is a national priority in order to improve individual and population health and reduce healthcare costs," said Jonathan Sugarman, MD, MPH, Qualis Health President and CEO. "We share the same goal with our providers—to ensure the highest quality of care for patients."
EHRs enable healthcare providers with access to vital information about a patient's medical history in order to diagnose health problems early and provide proactive treatments, thereby improving patient outcomes. This technology can help lower healthcare system costs by eliminating unnecessary or duplicative tests, reducing errors and improving clinical decision making. EHRs also improve communication between healthcare providers, such as referrals between primary care providers and specialists.
Earlier this year, the Government Accountability Office (GAO) found that healthcare providers who partnered with a Regional Extension Center (REC) were more than twice as likely to receive an incentive payment under the Medicare EHR Incentive Program. Read the GAO's report, Electronic Health Records: Number and Characteristics of Providers Awarded Medicare Incentive Payments for 2011 for more about this.
As noted by John Fisher, IT Manager for the Doctors Clinic of Spokane (one of the first WIREC practices to successfully attest to meaningful use), "The REC's expertise and consistent status checks made all the difference in our being prepared. I truly believe that without the REC's assistance and willingness to help, we would not have been able to accomplish meeting meaningful use as painlessly as we did."
About the Washington & Idaho Regional Extension Center
Led by Qualis Health, WIREC provides technical assistance, guidance, vendor-neutral EHR adoption services and information to eligible healthcare professionals to help them achieve meaningful use of EHRs and qualify for Centers for Medicare & Medicaid Services incentive payments. Visit WIREC on the web at http://www.wirecQH.org.
About Qualis Health
Qualis Health is a national leader in improving care delivery and patient outcomes, working with clients throughout the public and private sectors to advance the quality, efficiency and value of healthcare for millions of Americans every day. We deliver solutions to ensure that our partners transform the care they provide, with a focus on process improvement, care management and effective use of health information technology. For more information, visit http://www.qualishealth.org.
###