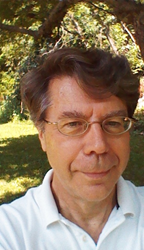 Philosophical concepts, explained with clarity and brevity, have the potential to unite the humanities, incite action, and provide a lifelong source of fascination. I look forward to tackling such concepts with a new cohort of undergraduates.
London (PRWEB UK) 18 September 2012
New College of the Humanities (NCH) has today announced that Professor Christopher Peacocke has joined the College as a Visiting Professor in the Philosophy faculty. Professor Peacocke is known for his work in the philosophy of mind and epistemology and his recent publications have defended a version of rationalism. He is a Fellow of the British Academy and a Fellow of the American Academy of Arts and Sciences.
Professor Peacocke is also a professor of philosophy at Columbia University and Richard Wollheim chair in philosophy at University College London, where he teaches in the summer term each year.
NCH Philosophy BA students will work towards a University of London degree. First year students will work on compulsory modules in Ethics, Epistemology and Logic, and after this they will choose from a variety of course options including Philosophy of language, Metaphysics, or the works of ancient Greek or modern philosophers.
Professor Peacocke said: "I'm pleased to have joined the group of eminent Philosophers at New College of the Humanities, and look forward to delivering lectures at the College. Philosophical concepts, explained with clarity and brevity, have the potential to unite the humanities, incite action, and provide a lifelong source of fascination. I look forward to tackling such concepts with a new cohort of undergraduates."
A C Grayling, Master of New College of the Humanities, said: "We're delighted to welcome Christopher Peacocke to NCH. He is a major figure in the international philosophical community and his presence at the College will be a great addition. It is very exciting to greet another influential thinker as we prepare for our first of students."
Professor Peacocke took his undergraduate degree at the University of Oxford, and was then awarded a Kennedy scholarship to study at Harvard University. He later continued at Oxford for his BPhil and a DPhil in Philosophy. He was the Susan Stebbing Professor of Philosophy at King's College London from 1985 to 1989 and Waynflete Professor of Metaphysical Philosophy at Oxford University from 1989 to 2000, at which later date he moved to New York University.
Professor Peacocke's publications include: Truly Understood (2008); The Realm of Reason (2004); Being Known (1999); and A Study of Concepts (1992). He has contributed to many journals, recently including Philosophy and Phenomenological Research and The British Journal of Aesthetics.
Professor Peacocke joins Professors Simon Blackburn, Daniel C. Dennett, Ken Gemes, Rebecca Goldstein, Nicholas Humphrey, Simon May, Steven Pinker and A C Grayling alongside Dr Naomi Goulder and Dr David Mitchell in the Philosophy and Psychology faculty.
Ends
Notes to Editors
New College of the Humanities (NCH) offers a new model of higher education for the humanities in the UK. NCH students will have one of the best staff-student ratios in UK higher education and will benefit from a high number of contact hours as well as engaging and challenging weekly one-to-one and small group tutorials.
Our Professors are international experts in their fields and our full time academic staff members have been selected for their passion and proven ability for teaching in addition to their research interests.
NCH welcomes its first intake of students in September 2012 and will prepare students for undergraduate degrees in: Economics BSc, English BA, History BA, Law LLB and Philosophy BA. In addition to their degree, all NCH students will also study towards the NCH Diploma, covering four modules from one of the other degree subjects or Politics as a contextual course, plus core modules in Applied Ethics, Logic & Critical Thinking and Science Literacy as well as a Professional Programme.
The College is centrally located in Bloomsbury, London's university district, and students will have access to many of the resources of the University of London: the exceptional library in Senate House, the University of London Union, sports facilities, and many other opportunities to enrich themselves through extra-curricular activity.
Over 30% of the 2012 cohort will pay no fees or reduced fees of £7,200 per year through the College's Scholarships and Exhibitions programmes.
Scholarships are means-tested and cover the full cost of tuition over a three year degree. These are awarded on academic merit, and students applying for these places will need excellent academic potential.
Exhibitions are based solely on academic excellence and the potential for a student to excel during their time at NCH. All students applying to NCH are automatically assessed for an Exhibition. Exhibition students pay £7,200 per year, a fee lower than that charged by many UK institutions.
The applications process is independent of UCAS and applications can be made in addition to the five UCAS choices. Visit http://www.NCHum.org for all enquiries and applications.
https://www.facebook.com/NewCollegeH
http://twitter.com/NewCollegeH