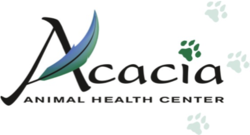 Escondido, CA (PRWEB) September 17, 2012
The Grand WoofStock Pet Festival is the ulti-mutt end of summer celebration for local pooches, pets, and their families. Sponsored by Acacia Animal Health Center, this free family-friendly, pet friendly event starts with a "Blessing of the Animals" and continues throughout the day with many free dog health and wellness trainings & workshops sponsored by Acacia Animal Health Center. Visit their "Ask a Vet" booth to get advice on any concerns you have with your four-legged friend.
The fun continues with contests, competitions and lots of demos. K9 Dog Park will be setting up an agility training course, a Frisbee catching 3X Micro Dog World Champion, working Escondido Police K-9 Dog, and a demonstration of Fly ball skills from Catchers on the Fly to name just a few. Stop by the "Ask the Trainer" booth to get the latest advice on training tips for dogs.
Dog-Friendly Downtown restaurants are offering Yappy Hours and restaurant specials & local shops and boutiques will be participating as passport locations. Visit all the Passport locations and enter to win the Passport Grand Prize (free veterinarian health care for up to one year) some restrictions apply.
Join the fun on Saturday, September 29, 2012. Festival starts at 10:00am to 4:00pm & Yappy Hour from 4:00pm-7:00pm on Grand Avenue in Downtown Escondido. Check in for free event bags (while supplies last) & programs at the Acacia Animal Health Center booth on Maple Street Plaza. You do not need a pet to receive a bag and program, but only one bag/program per family.
Grand Woofstock is produced by Escondido Events to provide a fun, family-friendly outing in historic Downtown Escondido for dog lovers and other pet-buddies, and to support the Escondido Humane Society (EHS) and non-profit pet rescue groups.
For more information on this event visit our website at http://www.escondidoevents.net or contact Peggy Stankovich at escondidoevents (at) cox (dot) net or by phone 619-838-8020.