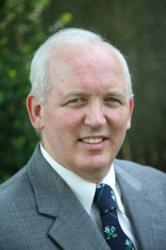 (PRWEB) September 15, 2012
E. Michael Thomas Jr., DDS, of Abington Family Dental Care works with patients needing dentures to explore all of the available options. He wants each individual to be happy with the treatment plan they have chosen and offers dental implants as an alternative to the traditional solution. Implant supported dentures can increase their longevity. The implants hold the denture in place without the need for creams or pastes. In addition, implants are designed to fuse with the jaw, which helps to minimize the bone loss that naturally occurs when teeth are missing.
Statistics show that by the age of 74, one quarter of adults no longer have any of their original permanent teeth. While regular dental implants could be a solution, most people opt for dentures to replace a full mouth of missing teeth. Partials are also an option if several teeth are missing while others remain. A denture supported by implants is particularly strong and can last for many years.
There are two main types of implant supported dentures, those that are ball-retained and those that are bar-retained. Both utilize titanium implants that are inserted into the gums during surgery. For bar-retained types, a bar is attached to the implants, which the denture rests on and is attached to. Ball-retained dentures utilize steel studs that are attached to the implants and lock into place in sockets when the denture is attached. Both types are very secure and help to eliminate problems caused by slippage.
The process includes surgery to install the implants, after which they heal for a period of time. Next, a minimal surgery to expose the tops of the implants is done, and after that heals the metal bar or sockets are attached. Finally, the denture is attached and the fit adjusted. While this procedure may not be for everyone, it does provide security and comfort to those who are good candidates. More information on an implant supported denture can be found at http://www.bostongumsurgery.com.
Abington Family Dental Care is a general practice offering patients personalized dental care for Abington, MA since 1979. Dr. E. Michael Thomas Jr. received his Bachelors of Science degree from Notre Dame University, attended Georgetown University School of Dentistry and did his advanced graduate studies in Endodontics at Boston University. Dr. Thomas is part of one percent of dental professionals providing the most recent FDA cleared laser procedure for gum disease and periodontal treatment. To learn more about Abington Family Dental Care and their dental services visit their website at http://www.bostongumsurgery.com and call 781-312-6090.