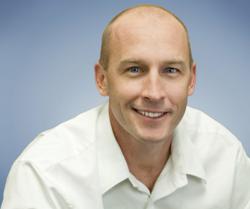 You have to be able to take action and don't worry about the results
San Antonio, TX (PRWEB) September 14, 2012
Internet millionaire Jeff Usner releases a new video on JeffUsner.com revealing the key strategy that differentiates a successful internet marketer from 99% of the other people still waiting in line to reach their own potential. The strategy is very simple but the most interesting thing is most individuals miss out on it because they are too preoccupied with worries and other things on their mind.
In the new video, the internet millionaire shares that he noticed people failing in their business or in anything else that they are doing actually because they do not follow the simple idea that is revealed on the video. The big concept for success is simply taking action. Jeff admits he has shot the video three times just to get it right but he says it does not matter because he took action on it and made it right to see the results, which is now being shared with everyone. He adds that the problem some people have is they think too much about an idea when all there is to do is act on it and see where it goes.
"You have to be able to take action and don't worry about the results. Yes, you're going to make mistakes and I'm just sharing in one of the videos that I have shot, I have systems in place now in my companies where I can get ideas and get them implemented very quickly and I've worked really hard to do that and I'll share how we do that, how we outsource, how some of it is in my backyard and some of it is overseas, the other side of the world. But the key is having systems in place, you're brand new in a business, that system might just be you, there is no system really, you're just learning how to get things in action. But the key is you've got to take action," explains the internet millionaire on JeffUsner.com. He says it is very easy to get lost in brainstorming or researching, which are often the first steps in creating products or services for businesses, but he warns against overdoing it. He suggests taking action one idea or maybe two, and implementing them because this is the only way to see results.
Jeff discusses further, "You've got to do something in your business. You've got to focus on one thing in your business and take major action on that. So right now that's what I've been doing and you're probably going to happen what just happened to me. I had to reshoot this video a third time and hopefully we got it right this time but the bottom line is we took action on it, we're implementing it. The key is to take action on an idea. Get something rolling, get something into play, get something moving."
According to the internet millionaire, it does not matter how many ideas you can come up with that will make millions of dollars. The key is taking action because when you take action, that is when you figure out what works and what doesn't. Get the full details on the video and the business strategy on JeffUsner.com.
About:
Jeff Usner is a leading online marketer, business consultant, mentor, and philanthropist. He has created numerous successful companies online and has been coming up with events and products that will help and train other marketers to do the same. His specialty is designing systems and processes that transform ordinary businesses into big money making successes immediately. Both new and old businesses benefit from his strategies and he is a living proof to the effectiveness of what he teaches.