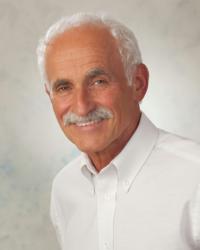 Hudson, NY (PRWEB) September 15, 2012
Robert E. Danz, DDS, has now joined an elite group of dental practitioners who offer the Laser Assisted New Attachment Procedure to patients suffering from gum disease. Only one percent of all dental professionals are trained on LANAP. This is the only FDA cleared laser procedure for periodontal disease treatment. It is minimally invasive and most patients' find that they suffer very little discomfort or pain.
Dr. Robert E. Danz understands the many dangers of gum disease. Gums can become painful, bleed and even begin to recede. As they recede, tooth loss can occur, and that can lead to bone deterioration. In addition, the bacterial infection in the mouth can spread to other areas of the body. Gum disease has been linked to such problems as heart disease, low birth-weight babies, kidney disease and pancreatic cancer, just to name a few. While millions of adults in the country are affected by periodontal disease, only a small percentage of them actually get treated for the problem.
The LANAP procedure uses the PerioLase MVP-7 laser to remove diseased gum tissue and bacteria lurking in the pockets between the teeth and the gums. The healthy gums are not harmed. They are compacted and stimulated to attach to the teeth. The bone is also stimulated so that it will begin to regenerate. No scalpels or sutures are required during this procedure.
Many patients find that there isn't much pain or discomfort associated with the LANAP procedure for periodontal disease treatment. In addition, healing is speedy and little downtime is necessary. Patients are individually evaluated to determine whether this procedure is right for them. Treatment options are discussed and decisions are made that will benefit each patient. People who think they might be candidates for this innovative treatment can learn more about LANAP by visiting http://www.hudson-dental.com.
Robert E.Danz, DDS is a general practice offering patients personalized dental care for Hudson, NY. Not only does Dr. Danz run his own practice, but he is also the dentist at Hudson City School, allowing him to get involved in his community. Dr. Danz received his dental degree from the New York University College of Dentistry, after earning his bachelor's degree from Long Island University. He has also taken numerous postgraduate education courses, specifically selecting courses focusing on cosmetic and restorative dentistry. Dr. Danz is part of one percent of dental professionals providing the most recent FDA cleared laser procedure for gum disease and periodontal treatment. To learn more about Robert E. Danz, DDS and their dental services visit their website at http://www.hudson-dental.com and call (518) 444-4215.