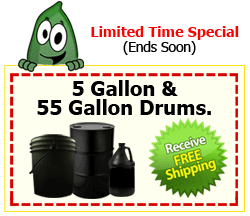 But more than just the health benefits, the company also wants to offer its customers savings.
Portland, OR (PRWEB) September 25, 2012
With its GreenBean formula and other organic ingredients MyCleaningProducts aims to provide cleaning solutions that are effective yet safer than today's conventional cleaners. And with its now available line of green cleaners, it has surely achieved that aim. However, apart from providing quality and safe cleaning help, the company also wants to show appreciation to its clients. So, it decided to make it a tradition to offer them promos and special packages. And for this month, it decided to return its free shipping special and to it, add a 10% price cut.
Get a Sample of MCP's Green Cleaning Products Today
Basically, to obtain all the natural ingredients the company needs for its cleaners, MyCleaningProducts' CEO traveled to several companies. Most of its cleaning products' components though, it found in the remote areas in Peru.
MyCleaningProducts offers a wide range of cleaners from pest-control sprays to home-maintenance solutions. All of which, it formulated using natural ingredients. And because of that, it is a big help not only in keeping home environment clean and green, it also aids in protecting the health of anybody who could be exposed to its cleaners.
Same with its green cleaning products, there is also a wide range of health risks that MCP can help prevent. Among those risks are poisoning, allergies and breathing difficulties.
But more than just the health benefits, the company also wants to offer its customers savings. So, as mentioned, MCP made it its tradition to provide its clients promos and special packages. It is its one way of giving back for all the success it achieved, a company representative explained. And that other way, the rep added, is partnering with a charity organization in Peru called Salud and Musica to help build a school for the unfortunate children.
Read More About MyCleaningProducts' Charity Project
As proven by its clients, MyCleaningProducts' cleaners are all truly effective and safe. However, of them, the company is most-known for its Bed Bug Bully, Rusterizer, Molderizer and Safe Shield. Those cleaning products are the favorite purchases of MCP customers, whether they are homeowners or cleaning contractors.
Primarily, the reason for that, apart from the fact that pest-control solutions, mold remediation products and rust removal sprays are the commonly needed cleaner, is that they can deliver their promise of effective, safe and inexpensive treatments. And that to any homeowner brings savings. To contractors, meanwhile, that equates to profit.
However, the good things don't end there. As a special treat to its loyal clients for their continued support to MyCleaningProducts, the company deemed it's just right to bring back its free shipping special. And more than that, it opted to also give its customers an additional 10% price cut. To take advantage of it, the rep said that buyers just need to type in the code "PR10" at checkout.
Enjoy MyCleaningProducts' Treats. Order Your Green Cleaners Now