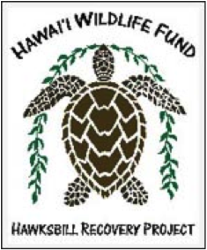 American Retail Supply donates 3% of the proceeds to Hawai'i Wildlife Fund
(PRWEB) September 14, 2012
There are fewer than 100 adult female hawksbills sea turtles known to nest in all of Hawaii. The species is listed as endangered in Hawaii and worldwide. Through conservation efforts, public awareness, beachfront lighting reductions, fence repairs, dune restoration, beach cleanups, radio and satellite telemetry, coordination of a Turtle Watch program, and determining in-water distribution and abundance, Hawai'i Wildlife Fund is helping to preserve hawksbills and their nesting habitats.
When Maui County enacted its plastic bag ordinance in 2011, American Retail Supply teamed up with the Hawai'i Wildlife Fund to promote the use of "Turtle Friendly Bags" throughout the state of Hawaii. When Hawaii retailers purchase Turtle Friendly Bags from American Retail Supply the company donates 3% of the proceeds to Hawai'i Wildlife Fund, Hawksbill Sea Turtle Recovery.
In the first year of this partnership American Retail Supply donated $4,155.41. All of the paper bags made from 100% post-consumer recycled paper, and all reusable bags as defined in the Maui County Ordinance qualify for the 3% donation.