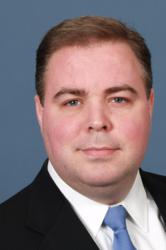 This is the worst criminal justice scandal in the history of Massachusetts.
Quincy, MA (PRWEB) September 15, 2012
Attorney Patrick Donovan announced today that his office has set up a 24 hour hotline to address the unprecedented scandal at the state's drug lab.
Governor Patrick ordered the state's laboratory in Boston closed amidst reports of major breeches with laboratory protocols, according to an August 31 Boston Globe article. At the center of the scandal is a chemist that worked at the lab from 2003 until June 2011. During that time she is accused of mishandling evidence. It has been called more than "simple sloppiness" according to top state officials. As a chemist, she performed over 50,000 drug samples and her actions may affect up to 34,000 people.
State officials have acknowledged to the Boston Globe in a September 1, 2012 article that there is likelihood of wrongful convictions. "We are now learning that the actions taken, specifically violated lab protocol and violated our client's civil rights," said Attorney Donovan. This is quite possibly the largest criminal justice scandal in the history of Massachusetts, the impact of which is going to take years to sort out, according to government officials.
Drug convictions are very seriously in Massachusetts. Penalties often include jail, fines, fees, loss of employment and loss of driver's license. Attorney Donovan stated today that his office is focusing on getting civil and criminal results, "whether it is getting released from jail, getting a conviction vacated or seeking money damages against the lab we are willing to help."
Because of the scope of the scandal, a 24 hour hotline has been set up and hours have been extended at his Quincy office. "If someone has a past drug conviction in Massachusetts chances are I can help," said Attorney Donovan. That hotline number is (617) 479-1800.