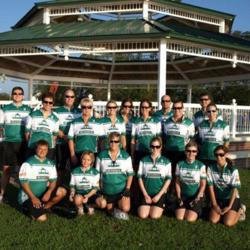 "Cary Reconstruction (CRC) is proud to be able to raise funds towards MS, we are loyal to the helping the community," says Chief Marketing Officer, Chad Price
Raleigh, North Carolina (PRWEB) September 16, 2012
Cary Reconstruction (CRC) bikes along side hundreds of other teams and individuals in the 2012 Bike MS: Historic New Bern Ride on September 7-9th. Bike MS is a 2 day cycling event that raises funds to support individuals and families living with multiple sclerosis. The money raised from the event goes towards MS research, services and programs. Bike MS is an annual event that takes place in downtown New Bern. Cyclists ride through rural eastern North Carolina and choose to ride 30, 75, 50, or 100 miles each day. Bike MS set a goal of reaching $1.7 million dollars this year to help support people living with MS.
CRC collected a strong team of 23 members to ride in this year's 2012 Bike MS. Captain of Team CRC, Nicole Kumpel, raised $2,122, helping the team raise funds of $16,339.04 to go towards MS. "It was a great race to be able to participate in, it really makes you feel like you're making a difference and helping the lives of those affected by MS," says Team CRC member Wayne Baker.
CRC provides 24/7 disaster response to the Southeast region. CRC started in 1969 and has grown into North Carolina's largest restoration company and the 4th largest in the U.S. CRC has 42 years of experience in fire, smoke, water and mold damage. The company has five offices in the Mid-Atlantic region and is continuously growing. "CRC helps families and businesses in distress, we pride ourselves on our dedication to help, allowing Cary Reconstruction (CRC) to be ranked #1 for three consecutive years," states Chief Marketing Officer, Chad Price.
More information on CRC can be found online at http://www.caryreconstruction.com
# # #