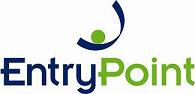 ...we had a need for a robust ERP solution that could support our global operations...
Chantilly, VA (PRWEB) September 18, 2012
SAP gold partner, EntryPoint (http://www.entrypointconsulting.com), today announced that Flight Test Aerospace, Inc. has selected EntryPoint for a new business management solution which will include SAP Business One software and licenses, implementation services, training and support.
Flight Test Aerospace, Inc. (FTA) is an experienced systems integrator that provides turn-key support for flight test programs involving military and civil systems integration. They also provide aircraft maintenance, repair & modification services including international logistical support and rapid response services for a variety of military aviation and governmental agency programs through their global offices.
"With our growing business in Government Defense Contracting, we had a need for a robust ERP solution that could support our global operations, grow with us, and meet DCAA (Defense Contract Audit Agency) compliance requirements," said Tom Mirimba, FTA Chief Financial Officer. We also needed a system that could handle finance and accounting for our four businesses units, with a large enough project accounting suite to run and manage complex multi-year projects."
Bill Connors, EntryPoint Senior Account Executive said, "We recommended SAP Business One to FTA because it provides them with a multi company, multi language ERP solution right out the box. It also met their requirements for full DCAA compliance with a project accounting suite that can be up and running in days."
EntryPoint proposed the new SAP Business One solution be implemented in phases with the initial deployment focused on addressing FTA's immediate needs. This approach provides the functionality FTA requires today, while reducing the blocks of time their internal staff needs to commit to the project.
"We needed to be conscious of the availability of FTA's internal resources for this project and find a way to make it work for them", added Connors. "With SAP Business One we have the flexibility to deploy the system and then easily add their additional functionality in phases. This avoids the need to pull their staff into a longer project to implement functionality they may not immediately need today."
About EntryPoint
EntryPoint is a full-service business management and SAP solutions consulting firm. Companies of all sizes work closely with EntryPoint to solve their most pressing business issues, relying on them as one of the few SAP gold channel partners that can offer the entire portfolio of SAP solutions including software licensing, implementation services, hosting, training, support and more. Clients ultimately choose EntryPoint because they are proven experts at helping them improve their financial and operational performance to build a better, faster, stronger and more profitable business by delivering the robust power of SAP solutions in a practical and usable way. For more information, please call 216-674-9070 or visit http://www.entrypointconsulting.com.