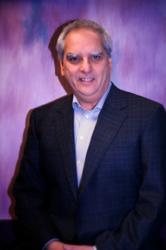 Rockville, MD (PRWEB) September 17, 2012
Steven N. Rice, D.D.S., is a periodontist in the Washington D.C. area that uses implant supported dentures to increase the amount of time that dentures last. The dental implants hold the dentures in place. No paste or cream is required, as the dentures attach directly to the implants. This keeps the dentures firmly in place, and in addition, can reduce bone loss that can occur when natural teeth have been lost.
At least one permanent tooth has been lost by almost 70 percent of adults aged 35-45. By the time the age of 75 is reached, 25 percent of adults do not have any natural permanent teeth in their mouths. When multiple teeth have been lost and require replacement, dentures are often the choice. A patient may require either partial dentures or full dentures based on how many teeth need replacement and the cost involved.
At the Advanced Laser Gum Surgery Institute of Washington, patients can receive implant supported dentures. This type of denture actually snaps or locks into place on the dental implants that have been surgically inserted into the jaw. There are ball-retained dentures and bar-retained dentures. The ball-retained dentures are designed with implants that have a ball on top of them. The dentures have sockets that correspond with the balls and simply snap onto the implants. The bar-retained dentures work with at least three implants that are placed in the gums. A metal bar attaches to those implants and runs along the line of the gums. The denture sits on the bar and is attached with clips to hold it in place.
Because the implants are made of titanium, they eventually fuse with the jawbone and help to give it stability. This way the bone loss that occurs when teeth are missing will be minimized. For more information on dentures and the dental implants that can support them, visit http://www.advancedgumsurgery.com.
Advanced Laser Gum Surgery- Institute of Washington is a periodontal practice offering patients personalized dental care for Rockville, Maryland since 1981. Dr. Steven N. Rice received a Doctor of Dental Surgery degree from the University Of Maryland School Of Dentistry. He continued his education as a General Practice Resident in the United States Army, where he was awarded a Medal of Commendation. He studied periodontics at the Medical College of Georgia and was recognized as a Diplomate of the American Board of Periodontology upon completion. Dr. Rice is part of one percent of dental professionals providing the most recent FDA cleared laser procedure for gum disease and periodontal treatment. To learn more about Advanced Laser Gum Surgery Institute of Washington and their dental services visit their website at http://www.advancedgumsurgery.com and call (240) 747-7355.