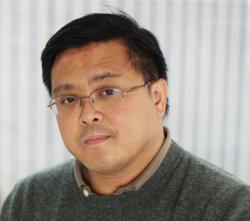 Joining Movenbank is an opportunity to create and direct a great team of people towards the delivery of a unique, new financial experience for customers.
NEW YORK, NY (PRWEB) September 17, 2012
As President and Managing Director, Alex will be responsible for delivering Movenbank's vision of creating personally relevant, social financial services that will be delivered entirely through mobile and online digital channels.
Alex joins Movenbank with over eighteen years of experience in financial services digital innovation, thought leadership and strategic business, technology and marketing implementation, most recently as the Head of SapientNitro's Financial Services Center of Excellence. Alex's previous roles include SVP at Citigroup Global Wealth Management where he was part of the leadership team that conceived and launched myFi which focused on the mission of enabling financial wellness for everyday, hard-working individuals. Previous to Citigroup, Alex was at Capgemini where he was responsible for digital and multi-channel delivery of new products and customer service initiatives within the retail banking and wealth management sector.
Alex commented "I'm excited to get on-board the Movenbank journey. The convergence of digital social networks, mobile and personal financial management is core to my experience. Joining Movenbank is an opportunity to create and direct a great team of people towards the delivery of a new financial services culture that incorporates contemporary social values into a unique and relevant mobile financial service that will deliver simpler, quicker and more convenient mobile solutions to customers who want to spend, save and live smarter lives."
Brett King, Founder and CEO of Movenbank, said "Alex's wealth of financial services experience, his deep digital industry knowledge and proven success in creating and leading technology teams to world-class implementation is second-to-none. He is a major addition to the Movenbank family. Our investors and I are very pleased to welcome on-board a person of outstanding quality and experience as we move towards fundamentally changing the everyday retail financial model. Alex is a recognized speaker and panelist in the financial services space he will continue this thought leadership role with the full support of the Movenbank family".
Alex graduated from Yale with Honors. You can say hello to Alex on alex(at)movenbank.com
About Movenbank
Movenbank is not your typical bank. Movenbank is working with banking and payments partners, mobile operators, social media partners, merchants and many others to help consumers live smarter financial lives. Based in New York City, Movenbank is set to revolutionize the day-to-day banking experience with the launch of the USA's first mobile-direct retail banking proposition.
For further information, contact:
Geoffrey Bye
press(at)movenbank.com
http://www.movenbank.com