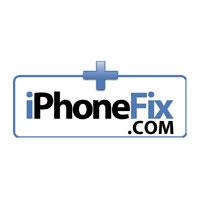 Palm Beach Gardens, FL (PRWEB) September 17, 2012
iPhoneFix.com has fast been moving up the ranks of recognition in the iPhone and smartphone repair business in the past few years. Business has been booming, and with the booming business comes demand for iPhone repairs. So iPhoneFix.com has just opened a second storefront location in Palm Beach Gardens, FL, with the first being in Jupiter, FL.
Founded in October 2009, iPhoneFix.com's mission is to give people the comfort in knowing that their Apple iPhone's, iPad's, iPod's and other Apple devices and computers will be repaired by certified, knowledgable Apple technicians. iPhoneFix.com is an LLC and is headquartered in Jupiter, FL.
iPhoneFix.com has been fixing and repairing iPhone's in minutes while you wait for years now, and they employ Apple Certified Technicians. Almost any other repair, like iPad glass replacement or iPod glass repair can be done in that very same day too.
iPhoneFix.com has repaired every Apple computer and device on the market and are now prepping to begin repairs on the new iPhone 5.
It seems like smartphone repair shops are popping up all over the place recently, and that is because of the market saturation of smartphones, iPhones, iPads and tablets in recent years.
iPhoneFix.com different from the rest? Well, there are a few things.
Owner and founder Jason Roberts explains, "What set's us apart from all of the other iPhone Repair or smartphone repair companies is the fact that we focus only on Apple products, whereas all of the other companies we see are focusing on every kind and brand of the smartphones on the market, like Android devices. I mean, sure it's great to be able to offer your customers repairs on every cell phone, but at the same time, I think that our clients appreciate the fact that we only focus on one product manufacturer, and that's what makes us the best at what we do."
Another point to take into account is the fact that iPhoneFix.com requires it's iPhone repair technicians to be Apple Certified Technicians. And if they aren't certified at the time that they are hired, iPhoneFix.com supplies them with the certification study materials, and pays for that technicians certification.
"Most Apple product owners don't want just anyone working on their Apple devices or computers. That's why we only focus on Apple products. We know all of their computers and devices inside and out."
"We've repaired thousands broken iPhones, iPads, iPods and Apple computers over the last few years. And we have such a cool customer base here in South Florida. We have quite a few celebrity and high profile clients as well (which we cannot name).". We also do a ton of repairs for students from Jupiter High School, Palm Beach Gardens High School, Palm Beach Gardens Police Department, the Palm Beach County Sheriff's Office and the Jupiter Police Department. We always give discounts to military and law enforcement, firefighters and EMS workers. We're happy to do it out of respect for what they all do for us.".
iPhoneFix.com recently completely redesigned their website, and added a blog that is gaining popularity as well.
iPhoneFix.com was established in 2009 in Tequesta, FL. Jason was amazed at the amount of requests that he was getting from friends and family to repair the broken glass on their iPhone 3G or 3GS at the time. "I had already been working on Apple computers for years and knew Apple products very well. My computer consulting business was, and is, a member of the Apple Consultants Network, and I already held certifications with Apple at the time, so it just made sense to take on those repairs. I love working on Apple products.".
After incorporating iPhone repair into the services that he offered for Apple products, he saw this demand for all things Apple grow, and had to move to a larger location because of the amount of business he was getting.
"I remember one day, looking around my tiny office and noticing how packed it was and how loud it was in there. I had to move and expand.".
iPhoneFix.com left it's Tequesta location behind in February of 2011 and moved down the road to the Shoppes At Jupiter shopping plaza in Jupiter, FL. This new location supplied much more foot traffic. This was largely due to the Jupiter Cobb movie theater next door.
After observing steady growth in the Jupiter location, they started pondering a second location closer to the Apple Store in the Palm Beach Gardens mall in Palm Beach Gardens, FL. So in December of 2011, they began to look for retail space for their second location in Palm Beach Gardens on PGA Blvd. It just made sense.
iPhoneFix.com opened it's doors to it's Palm Beach Gardens location in August of 2012. They are located at 2000 PGA Blvd, Suite 5504, Palm Beach Gardens, FL 33408.
iPhoneFix.com
2000 PGA Blvd
Suite 5504
Palm Beach Gardens, FL 33408
http://www.iphonefix.com
iphonefixpga(at)gmail(dot)com
561.444.8918