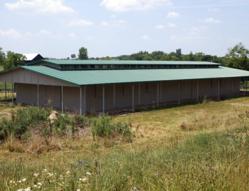 We are hopeful that the success of the auction will not only satisfy the bank's goal but also positively impact the communities near these properties.
Newport Beach, CA (PRWEB) September 18, 2012
Launching its first ever online auction of OREO properties, American Founders Bank looked to Freedom Realty Exchange's real estate auction website, FRE.com, to sell several bank-owned properties with an estimated total value of more than $9.5M.
The decision to move forward with this alternative marketing strategy is based upon the bank's desire to remove OREO properties from its inventory. Many of the properties have been on the market for a long time with the buy-sell gap preventing a final sale. The auction process, unlike traditional real estate methods, delivers the message to interested buyers that the seller is very motivated to sell and empowers the buyers to drive the final sale price during the set auction timeframe.
"Finding ourselves in the position with several OREO properties on the books, we were excited to find a solution that will allow us to sell these properties quickly," stated Barry Brauch, CEO for American Founders Bank. "We are hopeful that the success of the auction will not only satisfy the bank's goal but also positively impact the communities near these properties."
FRE.com is an industry-leading real estate auction website that delivers an effective and transparent property disposition solution for sellers while providing buyers the opportunity to purchase real estate through a fair, secure and convenient bidding process.
"When a local bank, such as American Founders Bank, is in the position to offer their OREO properties in an online auction, it motivates buyers in the area who are generally aware of the properties, to step up and get into the game," stated Director of Operations Ryan Devin. "And with the very reasonable minimum bids set by the bank, I believe we will see plenty of interested buyers."
This real estate auction offers a wide variety of properties, from large development parcels in residential subdivisions to a former horse farm, recently built townhomes and tenant-occupied homes. The properties are located in the Kentucky cities of Richmond, Nicholasville, Lawrenceburg, Frankfort, Shelbyville and Finchville.
As with all of auctions on the Freedom Realty Exchange website, interested buyers can view specific property documents such as Terms and Conditions of Sale and other auction details by visiting FRE.com/138R4. Bids must be submitted by October 11th.
The Freedom Realty Exchange®
The Freedom Realty Exchange is owned and managed by LFC Internet Marketing, Inc., a member of the LFC Group of Companies. For more than 30 years, the LFC Group of Companies has successfully auction marketed thousands of commercial, industrial, land and residential properties, with sales in excess of $5 billion; and for the last seven years, we have conducted real estate auctions exclusively online. We have successfully served numerous Fortune 500 companies, real estate developers, investors, financial institutions, government agencies and real estate brokerages, providing a complete suite of real estate disposition strategies and auction marketing programs for commercial and residential property and mortgage notes.