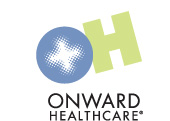 Wilton, CT (PRWEB) September 17, 2012
Onward Healthcare, a leading travel nursing company, is celebrating a year of service from its network of travel healthcare professionals nationwide by announcing the launch of its 2012 photography contest.
The contest is the most recent of a series of additions the company has made to its online presence, alongside a pair of comprehensive travel healthcare infographics on nursing and therapy, a series of travel nursing podcasts, and its newly relaunched blog. Open to anyone actively working in travel healthcare, the company is accepting entrants from Monday September 17, 2012 through Friday, November 2, 2012.
The competition has a uniquely "social" edge, with Facebook-based voting for finalists, and a spotlight on the travelers themselves in each photo submission. Winners will receive travel- and photography-themed prizes: a Shutterfly gift certificate (so the winner can customize a photography book of their own), a $250 American Express gift card, a Kindle Fire HD, photography books, and copies of the award-winning travel nursing book "Highway Hypodermics".
"Contests like this are part of our ongoing effort to engage and participate in the travel nurse community in fun and innovative ways," said Jacques Bouchard, Internet Marketing Manager at Onward Healthcare. "We love the way the Internet has helped to bring together such a lively, robust community of travel nurses. It's great to have a chance to see their smiling faces, and to get a snapshot of some of the fantastic places they've been visiting!"
The contest has been launched as part of Onward Healthcare's celebration of its tenth year of business – a milestone the company passed over the summer. Onward Healthcare has since shown a flurry of activity – including a complete redesign of its website, application for BBB Accreditation, and its recertification with the Joint Commission.
About Onward Healthcare
Onward Healthcare provides integrated travel and local per diem staffing and travel nurse jobs for registered nurses, allied health professionals (including physical therapists, occupational therapists, speech-language pathologists, nurse practitioners, et. al.), clinical research professionals, international candidates, and vendor-managed services for large healthcare systems.
The company currently provides staffing in all 50 states – including hospitals, outpatient clinics, magnet facilities, government facilities, schools, and long-term care facilities. Originally launched in 2002, Onward Healthcare is headquartered in Wilton, CT, with localized staffing offices operating in Encinitas, CA, Burlington, MA, Crofton, MD, Cherry Hill, NJ, Livingston, NJ, Melville, NY, and Wexford, PA.