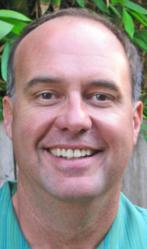 La Jolla short sales are all the buzzword right now as many buyers will compete for the same property with multiple offers
La Jolla, CA (PRWEB) September 28, 2012
The La Jolla Beach Cities Real Estate office welcomes Marcus Kellogg to the firm. Marcus is a true asset to the company and works in the La Jolla and Carlsbad areas. Marcus has a long history of working in the hospitality and construction industry and understands the importance of working with people and giving outstanding customer service. Marcus has great attention to detail and helps his clients identify the perfect properties for them.
The La Jolla Real Estate market has seen great improvements this year with many buyers coming back to the La Jolla area. Some of the best deals happened early in the year and may continue next year with nation wide banks putting an emphasis on helping consumers short sale their homes. La Jolla home buyers looking for lower priced homes should take special attention to these distressed properties. La Jolla short sales are all the buzzword right now as many buyers will compete for the same property with multiple offers. Home buyers getting a loan should have the pre-qualification process done with a bank in order to make quick offers.
About Beach Cities Real Estate: Beach Cities Real Estate is a local real estate company that has a special emphasis on properties located near the beach in San Diego and Orange County. With offices located along the coast, Beach Cities Real Estate is able to service the needs of buyers looking to buy beach front, ocean view and beach close properties. For additional information on Beach Cities Real Estate visit http://www.bcre.com today.