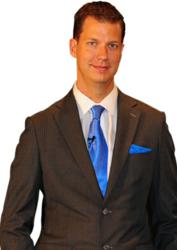 Los Angeles, CA (PRWEB) September 18, 2012
JT Foxx, serial entrepreneur and leading wealth coach, vows that there will never be another Bernie Madoff - and he's taking his promise to this year's upcoming Mega Partnering VI conference, to be held in Los Angeles from November 29- December 2, 2012.
At the conference, JT Foxx will analyze how fraud harms businesses and will break down how small and large businesses and entrepreneurs can protect themselves from the Bernie Madoffs of the world.
JT Foxx, creator of several popular websites devoted to protecting entrepreneurs and small business owners from fraud, is ready to take the pervasive issues of fraud head on, starting with his Mini-Mega Partnering series this fall and culminating in the heralded Mega Partnering VI conference.
About JT Foxx
JT Foxx started investing with nothing more than a rusted out Ford pick-up truck, $974 dollars and 1 cheap suit. Now just 6 years later, he has acquired and sold over 500 properties, closed over $40 million in real estate deals. He is a serial entrepreneur and the host of the syndicated weekend radio personality of the "J.T. Foxx Show" in the U.S. and Canada. He has started several multi-million dollar companies all over the world, became one the most sought after motivational speakers and recognized as one of the top wealth coaches in the world all by mastering the art of partnering, branding, networking, and marketing.