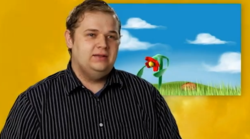 Salt Lake City, UT (PRWEB) September 16, 2012
Salt Lake Community College has scholarships available that provide opportunities for people to train for careers in the creative field of digital arts. Because of funding through a Community-Based Job Training (CBJT) grant from the U.S. Department of Labor, SLCC is able to provide students with free tuition and many fees for programs in digital arts fields.
The SLCC Community-Based Job Training (CBJT) Digital Arts grant provides comprehensive training, job placement and retention services targeting technical skills and competencies to meet the workforce demands in the high-growth digital arts industry. These programs provide training for jobs currently available or job openings that are anticipated during the life of grant, and create pathways to stackable credentials that result in career advancement and wage growth. Utah's digital arts industry offers the opportunity for increased income and workplace flexibility.
This grant is available for new and continuing students. It is also available to those currently in jobs who need to improve their skills to keep their current position or to obtain a better position. Some spots are specially reserved for incumbent workers, those who have recently lost their previous employment, dislocated or unemployed workers.
A complete list of programs eligible for grant funding is:
Web Designer
Graphic Designer
Multimedia Artist
Animator
Sound Technician
Film & Video Artist
Illustrator
Photographer
Motion Graphics Artist
Special Effects Artist
Scholarships for these programs are funded by a grant awarded under the U.S. President's Community-Based Job Training Grants (CBJT) as implemented by the U.S. Department of Labor's Employment and Training Administration.
About the College: Salt Lake Community College is an accredited, student-focused, urban college meeting the diverse needs of the Salt Lake community. With more than 62,000 students enrolled each year, the College is the largest supplier of career and technical education programs in the State of Utah. The College is the sole provider of applied technology courses in the Salt Lake area, with 13 sites, an eCampus, and nearly 1,000 continuing education sites located throughout the Salt Lake valley. Personal attention from an excellent faculty is paramount at the College, which maintains a student-to-teacher ratio of less than 20 to 1.
###