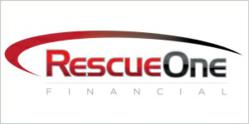 We continue to meet the needs of individuals looking for creative strategies for getting out of debt.
Irvine, Calif. (PRWEB) September 18, 2012
Rescue One Financial, a full-service financial firm and debt management company, has been named to Inc. Magazine's annual 500|5000 list, an exclusive ranking of the nation's fastest-growing private organizations. The company ranked number 23 in the Financial Services Industry, number 30 in Los Angeles and number 379 among the overall Inc. 500 (see Rescue One Financial's complete Inc. profile here).
This is the 31st year that Inc. has put out its list. In recent years, the magazine has also published online an expanded list of 5,000 companies with the fastest revenue growth from 2008 through 2011. The 2012 Inc. 500|5000 group is ranked according to percentage in revenue growth when comparing 2008 to 2011.
Rescue One Financial, which was founded in 2007, showed a three-year growth rate of 986 percent, growing from revenues of $1.3 million in 2008 to $13.8 million in 2011. The firm, which had 19 employees in 2008, has 43 today.
As of August 2012, Rescue One Financial manages $1.6 billion of consumer debt, and has helped 119,535 persons avoid bankruptcy and get back on the path to financial security. Total client debt settled by the company to date equals $1.67 billion, and the total value of client savings equals $676 million.
"We are proud to be recognized on the Inc. 500 list," said Brad Smith, Rescue One Financial's CEO. "We continue to meet the needs of individuals looking for creative strategies for getting out of debt. We attribute our growth to our focus on our clients' needs and being able to offer multiple services that should fit every client's situation."
Smith said that the company's negotiations department has settled more than $750 million worth of unsecured debt on behalf of its clients, with an average settlement rate of less than 50 percent of debt owed (not including program costs). Initial client consultations are free and confidential, and Rescue One Financial collects its fees only after a client's debt has been reduced.
Rescue One Financial offers several different debt reduction programs that promise to get clients out of debt 10 times faster than possible from simply making minimum monthly payments and about three times faster than traditional Consumer Credit Counseling.
"We believe our program truly is the fastest way out of debt without filing for bankruptcy," said Smith. "Rescue One Financial's mission is to negotiate client debt to a fraction of what is owed. With our outstanding customer service, we can provide a fast and ethical way for our clients to become debt free and reclaim their financial freedom."
Rescue One Financial
Rescue One Financial provides debt reduction and consolidation, debt management plans and consumer loan assistance to consumers overburdened with debt. Among the charities that the company supports are the American Red Cross and the Ambassadors for Mobility fundraising project of Free Wheelchair Mission, an international nonprofit organization dedicated to providing wheelchairs for impoverished disabled persons living in developing nations. Headquarters: 2101 Business Center Drive, Ste. #120, Irvine Calif. 92010; Ph: 877-RESCUE1; Fax: 949-491-1059; Website: http://www.rescueonefinancial.com; Email: Brad Smith [email protected]
Inc. 500/5000 Methodology
The 2012 Inc. 500|5000 is ranked according to percentage revenue growth when comparing 2008 to 2011. To qualify, companies must have been founded and generating revenue by March 31, 2008. They had to be U.S.-based, privately held, for profit, and independent—not subsidiaries or divisions of other companies—as of December 31, 2011. (Since then, a number of companies on the list have gone public or been acquired.) The minimum revenue required for 2008 is $100,000; the minimum for 2011 is $2 million. As always, Inc. reserves the right to decline applicants for subjective reasons. Companies on the Inc. 500 are featured in Inc.'s September issue. They represent the top tier of the Inc. 5000, which can be found at http://www.inc.com/500.