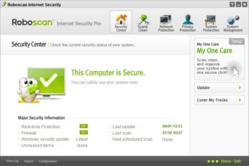 The malware infects computers after users have accessed certain websites...
San Francisco, CA (PRWEB) September 17, 2012
Hackers are an adaptive and creative group of individuals who manipulate technological vulnerabilities in an attempt to gain access to personal information and more. Because they are so adaptive, it is absolutely essential that PC owners utilize a thorough and reliable antivirus software. Recently, a new breed of malware, a type of virus, has emerged. This malware infects computers through the use of websites or infected files, and assumes complete control over a system, demanding that users pay a fee to regain the use of their PCs. Dubbed "ransomware," the folks at thehackernews.com report that this specific type of malware is especially vicious and difficult to get rid of. Ransomware has become increasingly widespread, with outbreaks noted across multiple continents.
To assure the security of your computer, it is absolutely essential for PC owners to utilize a reliable and thorough antivirus software. One company that is leading the way in the fight against malware such as "randomware" and others is the San Francisco, CA based company Roboscan Inc.
Roboscan Inc. offers both free and paid versions of their award winning antivirus software, which utilizes a dual engine security application, comprising of BitDefender and Roboscan's Tera Engine. Both of these work in conjunction to provide multi-layered protection. Another highlight to Roboscan's software includes Smart Scan Technology that uses a Whitelist for future references and dramatically increases the speed of the overall scanning process. Rounding out the robust features is a built-in firewall that is incorporated to provide real-time protection against all intrusions.
To download Roboscan or to learn more about Roboscan Inc. and its products, visit their website at http://www.roboscan.com or email them at support(at)roboscan(dot)com.
Facebook: https://www.facebook.com/Roboscan/
Roboscan Blog: http://roboscan.wordpress.com/