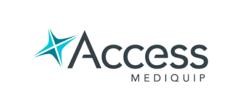 Access MediQuip's program will help us with our goal to provide our customers with access to proven devices that meet evidence-based guidelines, which will result in better health outcomes for our customers.
Lake Mary, FL (PRWEB) September 17, 2012
Access MediQuip, the nation's first and largest surgical and implant management company, and Cigna, a global health service company, announced today an expansion of their existing agreement. Cigna will be the first commercial health plan to implement the full Access MediQuip integrated and comprehensive Surgical and Implant Management Solution (SIMS) program, the only one of its kind in the country offering a complete suite of solutions for patients, physicians, ambulatory surgery centers and hospitals. Cigna will implement the SIMS program nationally in phases over several years.
Studies show that the cost of implants, such as pacemakers and artificial joints, is rising faster than other surgical costs. Access MediQuip manages the cost of surgical implants, which can be a significant portion of the total cost of a surgery. Access MediQuip's SIMS program is designed to help people receive the highest quality of care at the lowest price, combined with reliable information about their procedure and personal support services throughout their recovery and beyond.
"The entire team at Access MediQuip is pleased to expand our relationship with Cigna on a national level and support its goal of delivering quality programs and services that meet the needs of its customers. Together, we will ensure customers receive the right implant at the right time in the most appropriate setting, thus improving their overall health and outcome," said Access MediQuip CEO, Prakash Patel, M.D.
"Despite the rising cost of implants, the demand for these devices continues to grow. Cigna's goal is to ensure that our customers have coverage for high-quality medical devices at an affordable price," said Nicholas J. Gettas, M.D., National Medical Officer for Cigna. "Access MediQuip's program will help us with our goal to provide our customers with access to proven devices that meet evidence-based guidelines, which will result in better health outcomes for our customers. When our customers receive the right device at the right time it will help restore their health so they can lead productive, satisfying lives."
The SIMS program will help ambulatory surgery centers and hospitals manage prior authorization and device acquisition. It will also curtail inappropriate use of medical services that can expose patients to preventable risks. The SIMS Registry Program will measure quality and safety outcomes and track devices, including any recalls that might occur years after an individual's surgery.
Powered by the largest implant database in the industry, the SIMS program provides unrivaled transparency into procedure and device utilization. Access MediQuip will improve contracting, pricing, medical policy adherence, appropriate utilization, best clinical practices, site of service optimization, procedure outcomes and performance benchmarking while maintaining full choice for both physicians and Cigna customers.
About Access MediQuip
Access MediQuip is the largest and only company in the country that provides an integrated, comprehensive surgical and implant management solution (SIMS) program. With more than 15 years of experience, Access MediQuip provides payers with analytics to understand their implant spend, manage and control the high costs of implants and surgeries, and improve the quality and safety of surgical procedures, all while maintaining full access and choice of implants for facilities, surgeons and, ultimately, patients. The company was founded in 1997 and is headquartered in Lake Mary, Florida. For more information, please visit http://www.accessmediquip.com.
About Cigna
Cigna Corporation (NYSE: CI) is a global health service company dedicated to helping people improve their health, well-being and sense of security. All products and services are provided exclusively by or through operating subsidiaries of Cigna Corporation, including Connecticut General Life Insurance Company, Cigna Health and Life Insurance Company, Life Insurance Company of North America and Cigna Life Insurance Company of New York. Such products and services include an integrated suite of health services, such as medical, dental, behavioral health, pharmacy, vision, supplemental benefits, and other related products including group life, accident and disability insurance. Cigna maintains sales capability in 30 countries and jurisdictions, and has approximately 71 million customer relationships throughout the world. To learn more about Cigna®, including links to follow us on Facebook or Twitter, visit http://www.cigna.com.
###
Media Contact:
Lindsey Harris
lharris(at)accessmediquip(dot)com
713-978-4493