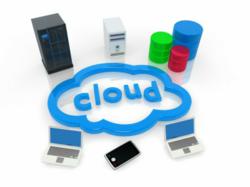 We are continually increasing value to our Voice Broadcasting Service.
(PRWEB) September 17, 2012
Many companies are using a Hosted Dialer such as Dialtel's to create qualified leads for their sales agents. Now Dialtel is offering free data for clients looking to utilize their Hosted Dialer.
Dialtel CEO Erik Scanlan said in a statement, "We are continually increasing value to our Voice Broadcasting Service. By offering free data to our clients we will save them a lot of money on data sourcing costs. We hope that our customers will decide to use that cost savings to spend more money on creating leads with our Hosted Dialer."
Dialtel is going to target many industries and provide ideas to their clients on how they can market to their respective industry. At the time of writing this article they are working on data sourcing for Business Insurance Leads.
The effort between Dialtel and its clients needs to be mutual. The clients will know more about their business than Dialtel so there needs to be a mutual effort between Dialtel and the client to create a marketing plan. This combined effort will help Dialtel to assist its clients with putting together customized data sets, scripts, and marketing strategies which can be deployed throughout multiple campaigns.
The business data that Dialtel has sourced provides many filters which can be used to build more targeted lists. For instance, Dialtel can create a list of small businesses with between 1-5 employees. Just this filter alone would reduce the amount of gatekeepers and increase the chances of reaching the owner or decision maker.
Dialtel offers different campaign styles to reach the prospect. They can do Polls and Surveys, Live Transfers, Voicemail Leads, and Mass Notifications. While each have their own pro's and con's, it is highly recommended that clients use the Voicemail Leads campaign style for generating Business Insurance Leads.
Voicemail Leads are less intrusive to a small business and it will allow them to quickly leave their name and phone number for future follow-up. It will also be easier on your sales teams to handle call backs to the messages received. You will be able to filter through the messages and only call back the ones that seem interested in your service.