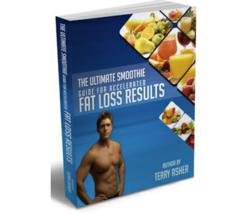 Solana Beach, CA (PRWEB) September 17, 2012
Revolution Laboratories, an upcoming company in the health nutrition field, added another outstanding member to their team with the inclusion of Terry Ascher. Terry is an Author of a bestselling diet and fitness book with over 6,000 copies sold in about an eight month period. Terry is certified through National Academy of Sports and Medicine who specializes in weight loss, muscle building and sports specific training. He is also a part time model for several companies around the United States and has been featured in a few commercials.
A workout enthusiast and avid trainer, Terry explained his reason for joining Revolution Laboratories, "Many supplements are available on the market. However, given my experience and knowledge, none of the available products I have seen and tried provided the complete balanced and all around nutrition required." Revolution Laboratories offers a full range of supplements targeted towards providing comprehensive nutrition for active individuals. The Revolution Laboratories product line includes Revlabs pre-workout (EndoRev), Muscle Builder (MuscleRev), Multi-Vitamin (DailyRev), Fish Oil Supplement (OmegaRev), Protein Supplement (ProRev), and Revolutionary Raspberry Keytone.
Along with dietary supplements available through Revolution Laboratories, Terry seeks to help people put together an all-around workout plan by offering e-books targeting work out plans and diet guides.
Rev Labs was founded in 2012 by three avid athletes passionate about the health and fitness industry. The company's slogan has always stayed very simplistic "Made by the fit for the fit" with the mission to revolutionize the science behind peak performance. Our exponential growth is a testament to both the effectiveness of our supplements and the quality of our customer service delivered by real people who understand our customers' needs.