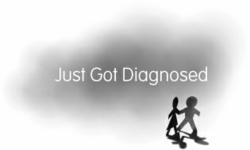 Patients need to be actively involved in their healthcare, and that means establishing two-way communication with their physicians.
New York, NY (PRWEB) September 18, 2012
Dr. Gary McClain recently launched a series of articles on patient-physician communications in support of the Choosing Wisely campaign. A specialist in the emotional and spiritual impact of chronic and catastrophic illnesses, Gary McClain, PhD, developed JustGotDiagnosed.com to address a serious need he saw going unfulfilled; namely, a way for newly-diagnosed patients to receive help in coping with their emotional reactions to their diagnosis. Dr. McClain also blogs on the patient social networking site, AllianceHealth.com.
The articles will be published in the "Living With" sections of condition-specific patient social networking discussion boards (e.g. Diabetes, Arthritis, Depression) on AllianceHealth.com. These articles are part of "Choosing Wisely" content on AllianceHealth.com. "Choosing Wisely" is a consumer campaign, sponsored by the Consumers Union, publisher of Consumer Reports, and the American Board of Internal Medicine Foundation, directed toward creating awareness of unnecessary medical testing.
In describing the series, McClain emphasized the important it is for patients to be assertive in communicating with their physicians. "Patients need to be actively involved in their healthcare, and that means establishing two-way communication with their physicians. Physicians can more effectively treat patients who tell them what they are thinking and feeling, and who take responsibility for making their own decisions."
McClain described the goal of the series as "helping patients to conduct those conversations that aren't always so comfortable, in a way that enhances the relationship with their physician as well as their own sense of empowerment."
The articles provide practical guidance to patients to help them to communicate with their physicians in commonly occurring situations. Topics include How to Question Your Doctor's Recommendations, "What To Do When Your Doctor's Treatment Plan is Wrong For You," and "Telling Your Primary Care Doc You Want to 'See Other Physicians.'" Other topics are forthcoming in the months ahead.
About Dr. Gary McClain and JustGotDiagnosed.com
Dr. Gary McClain is a therapist, educator, life coach and author who specializes in working with individuals who have been diagnosed with chronic and catastrophic medical conditions, focusing on issues that include coping emotionally, gathering information, making lifestyle and treatment decisions, managing relationships, and communicating with healthcare professionals. As "Dr. Gary," he blogs on patient social networking boards on AllianceHealth.com. Founded and developed by Dr. McClain, JustGotDiagnosed.com offers information, guidance and inspiration for newly diagnosed patients, their caregivers, and healthcare professionals. His program for newly-diagnosed patients, Prepared for the Road Ahead ™, is focused on the emotional, lifestyle management, communications, and vision for the future. Visit JustGotDiagnosed.com.