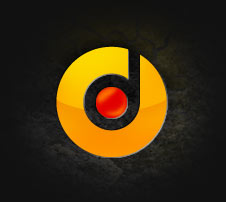 Charlotte, NC (PRWEB) September 15, 2012
Dubturbo 2.0 has recently been released drawing a mix of reviews from the professional DJ community. The software allows musicians to create professional beats without investing in expensive production equipment costing tens of thousands of dollars.
"Traditionally, professional music producers had to invest a small fortune in order to create professional sounding beats," reports Vince Delmonico of Digital Beat Masters. "Now, thanks to all of the new technological advances we've had in the past couple years there's this new software that's really lowering the bar of entry into the world of professional beat making."
The newly released Dubturbo 2.0 has added many unique features including access to five new virtual studio technology interfaces (VST), and entry into the Dubturbo $5000 Producer Contest. A video on the company website lambasts competing products that generate only MP3 files, which contain considerably less data. (To listen to an explanation of the difference watch the video HERE.)
While some skeptics have questioned Dubturbo's claim that it "It does ten times as much while costing ten times less than other software," other full time DJs maintain that the software has saved them time and money, and that it has streamlined their work flow. One user praised Dubturbo's uncompressed 44.1 stereo samples. Others have said that they enjoy the convenience of having a complete digital audio workstation that doesn't require any addition equipment.
Whether beats made with Dubturbo can rival those made in a traditional high end music production studio may be debatable. However, most DJs and music producers agree that this software offers an easy and fast way to start making beats & music, without the need for expensive production equipment or a huge studio.
If you are an aspiring musician looking to make "killer" rap beats, dance tunes, and R&B tracks, you might have the perfect tool with Dub Turbo 2.0