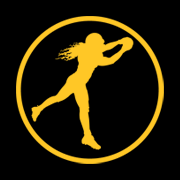 "I've struggled to play football, or anything else, with a certain kind of passion and dedication that reflects my core ethic values, so it's satisfying to work with people who want to carry that thru to the details of the Playmaker Icon." Troy Polamalu
Dallas, TX (PRWEB) September 15, 2012
Brand Legendary and Troy Polamalu have joined forces to launch the new Playmaker Icon. One of the most respected athletes to ever play the game, Polamalu is the first football player to be signed by the brand development company.
The Playmaker Icon inspired by Troy Polamalu features the iconic football superstar's infamous hair and aptly characterizes his intimidating field presence and miraculous playmaking abilities. It is the only Icon officially endorsed by Polamalu.
"Troy naturally rises to the top of our list of iconic players in the game today," said Ryan Mendez, Co-Founder of Brand Legendary. "Working with Troy and his team to bring his brand to a Legendary level has been a pleasure, and we're looking forward to offering the millions of Troy Polamalu fans products worthy of his Legendary name."
As soon as the Polamalu–inspired Playmaker icon was unveiled on his Facebook page at the beginning of training camp, it began making waves among football fans around the world. The initial feedback from his passionate, loyal and dedicated audience was immediate with over 14,000 "Likes", 850-plus comments and over 800 shares in less than 48 hours.
"It's always great to be part of a brand that represents similar values as your own," said Troy Polamalu. "I've struggled to play football, or anything else, with a certain kind of passion and dedication that reflects my core ethic values, so it's satisfying to work with people who want to carry that thru to the details of the Playmaker Icon."
Brand Legendary's history of producing high quality, athlete-focused, Made in the USA apparel and integrated marketing campaigns includes the development of the Legendary American Hockey Icon inspired by Mike Modano and the Swish Icon inspired by YOU for basketball players of every age and ability. The Playmaker Icon Collection inspired by Troy Polamalu is available at BrandLegendary.com.
About Brand Legendary
Brand Legendary, based in Dallas, TX with offices in Los Angeles, CA and Beaverton, OR, is an emerging creator, designer, marketer and distributor of Legendary Icon apparel and merchandise, mobile applications, games and web properties. A boutique brand development firm that works in conjunction with select Legendary athletes and corporations across a variety of sports, the Company uses a cohesive, integrated approach via high client engagement, grassroots initiatives, foundation development and awareness integrated with digital touch points to create and develop a client's brand. The company owns and operates Streetball.com and other proprietary, authentic communities. To learn more go to http://www.BrandLegendary.com and Facebook.com/BrandLegendary, and follow @BrandLegendary on Twitter.