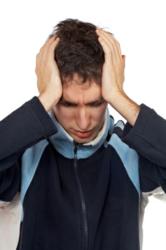 Youth with complex needs require long term, complex solutions.
Salisbury, MD (PRWEB) September 18, 2012
A leader in youth violence treatment and prevention, Dr. Kathy Seifert, will be presenting a workshop on October 17, 2012. Dr. Seifert will present Grand Rounds and a Training at Albert J. Solnit Children's Center, formerly Riverview Hospital in Middletown, CT. The title for Grand Rounds will be "Integrated Healthcare Plans for High Risk Youth" and the topic for the training will be "Assessing and Treating High Risk Youth and their Families." Trainings will be held in the South Campus Training Room.
Training topics will include 1) How an assessment informs treatment for youth and families with complex cases. 2) Evidence based interventions for youth and families with complex cases. 3) Promising practices for youth and families with complex cases.
The Albert J. Solnit Children's Center is the only state-administered psychiatric hospital for Connecticut's children who are under the age of eighteen. The hospital provides comprehensive care to children and adolescents with severe mental illness and related behavioral and emotional problems who cannot be safely assessed or treated in a less restrictive setting. They are widely recognized as a center of excellence for family-centered treatment of children and youth with serious emotional disturbances.
Dr. Kathryn Seifert, CEO of Eastern Shore Psychological Services, has worked for over 30 years in the areas of mental health, criminal and juvenile justice, and addictions. She has specialized in the assessment and treatment of individuals who are at risk for violence and who are emotionally disturbed, behaviorally disordered, victimized, delinquent, and/or attachment disordered. She has lectured nationally and provides training on the topics of "Assessing the Risk for Violence," "Attachment Disorders," and "Attachment Violence & Assessment." Her book, How Children Become Violent, was published in October 2006 and Youth Violence was published in 2012 by Springer Publishing. Dr. Seifert developed the CARE 2, a valid and reliable instrument designed to assess the risk for violence and to determine the appropriate level and type of services "at risk" youth require. She testifies as an expert witness, writes a blog for Psychology Today, and has appeared on CNN, Discovery ID, and Fox news radio.