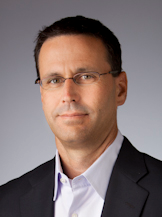 Companies that embrace value-based selling approaches outperformed those that don't
San Francisco, CA (PRWEB) September 18, 2012
CONNECT! Online Radio for Selling Professionals will welcome sales force effectiveness expert and thought leader Ty Curry for a special guest appearance on September 22 at 9:00 a.m. pacific time (noon eastern time). CONNECT! broadcasts help sales professionals "ignite their selling power in just an hour."
Based in the San Francisco office, Ty Curry is a Regional Managing Principal for ZS Associates. Since joining ZS in 1994, Ty has advised more than 50 companies from the Fortune 100 to small technology start-ups on go-to-market strategy and sales force effectiveness. Ty has specialized expertise in sales force design, resource optimization and incentive compensation, and he focuses on helping clients improve sales productivity from strategy to execution. His experience spans a wide range of industries, including high tech, media and publishing, consumer goods, and healthcare. Ty is a frequent guest speaker on sales and marketing topics at leading business schools and conferences. He holds an MBA from the Kellogg School of Management at Northwestern University and a BS in Biology from UCLA.
ZS Associates, headquartered in Evanston, IL, is a global leader in sales and marketing consulting, outsourcing, technology and software. For almost 30 years, ZS has helped companies across a range of industries get the most out of their sales and marketing organizations. From 20 offices around the world, ZS experts use analytics and deep expertise to help companies make smart decisions quickly and cost effectively
In each broadcast, CONNECT! focuses on a hot topic for sellers. The topic of this week's program, airing from 9:00-10:00 a.m. pacific time on September 22, is Value-Based Selling. Program Host Deb Calvert, president of People First Productivity Solutions, will interview Curry and bring in listeners' questions.
Value-Based Selling is more than latest sales gimmick. During this broadcast, sales professionals will learn best practices for selling on value. According to Curry, changing the way companies sell goods and services can help increase profits. "We recently commissioned an independent study that showed that companies that embrace value-based selling approaches outperformed those that don't," said Curry. The report further demonstrates that many companies, those that are not performing as well, have yet to move from concept to true execution.
Selling professionals are invited to ask Curry a question by calling in to the show live or by sending a chat message during the online radio program. For those who are unable to tune in for the live broadcast, Calvert will accept questions ahead of time via e-mail at deb(dot)calvert(at)peoplefirstps(dot)com
CONNECT! broadcasts are archived and are available for playback starting one hour after the live show. Recent topics, available for playback in the archive, include No One Has Time for Questions? and The Role of the Sales Manager on a Sales Call. The CONNECT! radio program is complemented by the Expedition Blog for sellers, as well as research, the CONNECT! newsletter, white papers and other tools offered by People First Productivity Solutions.
ABOUT: CONNECT! Online Radio Show for Selling Professionals provides a bi-weekly forum for sales coaching and discussion. CONNECT! is brought to you by People First Productivity Solutions, a sales training and coaching provider. To "ignite your selling power in just an hour," tune in or listen to archived shows on the website or downloaded on iTunes. For live sales coaching on your toughest selling challenges, call 1-347-202-0896 during the program. People First Productivity Solutions was founded in 2006 by Deb Calvert, formerly a corporate Sales and HR executive with a Fortune 500 company.