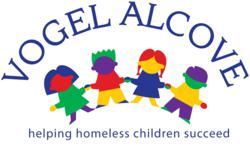 I count this as one of the best decisions we've made as a firm. LD Lowe, Sr., founder, LD Lowe Wealth Advisory
DALLAS, TEXAS (PRWEB) September 17, 2012
(Dallas, Texas, September 17, 2012) - LD Lowe Wealth Advisory and the Vogel Alcove announced today donations from a book authored by two LD Lowe principals recently reached $10,000. These funds have helped Vogel deliver services to nearly 300 children over the past year.
The donations are given as part of a custom giving program created by Vogel Alcove and LD Lowe Wealth Advisory in 2011, whereby 100 percent of the proceeds of "Life's Bridges: Building Your Bridge to Financial Wealth" (Brown Books Publishing Group) are donated to help further the Vogel Alcove's mission.
Vogel Alcove is the only free comprehensive early childhood education program in the city of Dallas whose primary focus is to provide childcare, quality child development and case management for the youngest children of homeless families.
"The financial support of our community is critical to our ability to provide our services," said Karen Hughes, CEO of Vogel Alcove. "Lloyd and his team are setting a shining example to others through community-minded business leadership."
Lloyd Lowe Sr., owner and founder of LD Lowe Wealth Advisory, co-authored "Life's Bridges" with Ethan Bonar, chief compliance officer of the firm. The book offers a step-by-step guide to financial planning that helps readers create a road map for ensuring financial security for life.
"Because we wrote Life's Bridges to help others, we felt it only appropriate that the sale proceeds continue that vision," said Lowe. "I can think of no better way to make such a contribution meaningful than to donate the proceeds to Vogel, whose mission is to do the same. I count this as one of the best decisions we've made as a firm."
"Life's Bridges: Building Your Bridge to Financial Wealth" is available for purchase through LD Lowe Wealth Advisory's website at http://www.ldloweplan.com, Amazon.com, Barnes & Noble and other booksellers.
Contacts:
Kim Gifford, Vogel Alcove
214.368.8686; kgifford(at)vogelalcove(dot)org
Gayle Goodman, Goodman Lynch Communications
214.415.9694; gayle(at)goodmanlynch(dot)com
LD Lowe Wealth Advisory, with offices in Dallas, Frisco and Arlington, Texas, has been partnering with people to help fulfill their dreams for more than 20 years. For more information, please visit http://www.ldloweplan.com. LD Lowe Wealth Advisory is a Registered Investment Advisor.
About Brown Books Publishing Group:
You Can Have It All, Just Not All At Once! was published by Brown Books Publishing Group, a Texas-based independent publisher. For more information about the publisher, please go to http://www.BrownBooks.com.