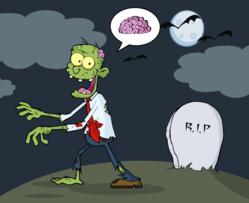 You guys, on the other hand, rock. You made me laugh so hard I cried, and you successfully turned a complete piece of crap into something epic.
Cincinnati, OH (PRWEB) September 17, 2012
Platt, Wright, and Truant found some early iTunes success, and many happy fans with their previous podcast aimed at working writers wanting to self-publish, with the once each Thursday "Self Publishing Podcast," but then wanted to start a second podcast that helped them connect with their regular readers.
The trio launched "Better Off Undead," an unconventional horror podcast – unique since even though it's billed as a horror podcast, the group's usual NSFW humor and listener loved rambling already enjoyed by the Self-Publishing Podcast's audience is on even brighter display.
The group wanted to start their first podcast talking about Birdemic since it's so easy for listeners to imagine themselves sitting in a room talking with their friends about a movie they'd recently seen, and Birdemic seemed especially funny (even if it wasn't supposed to be)
Platt found Birdemic and dared Truant and Wright to find something more fitting for their first movie. When they couldn't, they each agreed to watched Birdemic, then spent a solid hour laughing their faces off while recording their newest podcast.
The laughter continued long after the recording was over, partly. After Truant complained about hurting himself while listening to the replay at the gym, one listener commented at The Better Off Undead blog:
"If you think weightlifting while listening to this podcast is a bad idea, try driving. There is no way in hell I could have survived this movie (or even the opening credits) without your encouragement, but I took your advice and watched it in its entirety on Netflix streaming, then listened to the rest of your podcast while behind the wheel. I don't think I could have done as much damage as exploding dive-bombing CGI eagles, but being temporarily blinded by tears of laughter while driving the freeways of L.A. could have turned out a lot worse!"
Fans enjoyed the movie, as well as the trio's Mystery Science 3000 inspired take on the film. A third commenter said, "OMFG…those CGI birds hovering over the motel and the bus…I'm speechless…. You guys, on the other hand, rock. You made me laugh so hard I cried, and you successfully turned this movie into something epic. I think this was an AWESOME first podcast for BOU, and I'm really looking forward to more."
Platt was still laughing by the second show. "We wanted to find a horror movie truly worth talking about," said Truant. "Birdemic: Shock and Terror set the bar pretty high, but we're on a mission to find something else. Listeners have been sending in some truly hysterical suggestions!"
The first show started with a bang, and has grown each episode since. The show is a definite hit with fans, and has earned 19 5-star reviews in just two months on the air.
The Better Off Undead Podcast, like the Self-Publishing Podcast, runs each Thursday.
Platt and Wright run the indie publishing company Collective Inkwell and have co-authored the groundbreaking serials Yesterday's Gone and WhiteSpace. Truant, author of the book The Bialy Pimps, is currently working on his first horror novel, a zombie story.
Catch Better Off Undead every Thursday at BetterOffUndeadShow.com or on iTunes.