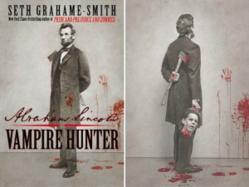 These guys have no idea what their next topic is going to be and that is what makes this brilliant. I could listen to this all day every day.
Cincinnati, OH (PRWEB) September 16, 2012
The trio launched the "Better Off Undead" horror podcast in the hopes that they could port their friendly though NSFW formula from their hit Self-Publishing Podcast to a second show where they could hopefully bond with current readers of their serialized fiction, while reaching out to new ones.
Even though Better Off Undead is billed as a horror podcast, the group delivers the same laughs and endless rambling already enjoyed by listeners of lthe Self-Publishing Podcast. While Better Off Undead is even more off-topic than its predecessor, listeners couldn't be loving it more. The show has earned 19 5-star reviews in just two months of podcasts.
As one reviewer said, "This podcast is basically what it's like to hang out with a bunch of your friends and just talk about whatever random stuff comes up. The main idea is to talk horror, but all the diversions and side tracks just make it even funnier and more entertaining. If you enjoy witty banter and occasionally on-topic remarks, you would be crazy not to subscribe to this podcast. Fun. Fun. Fun."
The authors discuss everything from fast versus slow zombies, to the worst horror film ever made, to brief recaps of horror shows such as The Walking Dead, but it's the endless between topic banter that pleases fans most.
Another reviewer said, "These guys have no idea what their next topic is going to be and that is what makes this brilliant. I could listen to this all day every day."
The writers came together in April to share their self-publishing experiences with struggling writers at the Self-Publishing Podcast, where they quickly flew to the top of the of iTunes in the "Education and Training" section.
It was at The Self-Publishing podcast where the men first played topic mashup. The more they did it, the more listeners seemed to enjoy what they were doing. Not only were they providing insight into their experiences, they were blending serious subjects with individual perspective, while never moving their eyes from the fun.
A second podcast was only a matter of time. "We figured since we were all writing horror, and most of our readers are horror fans, why not create a podcast directly aimed at them," said Platt. "This is a place where we can talk about horror TV shows, movies, books, and games."
While still new, the podcast is quickly growing, with over 1,000 downloads for the second episode alone. In its short life, the show has earned a reputation among fans for going wildly off-topic, with long stretches of un-related banter, and arguing, and a lot of boys being boys.
"It's really just three friends hanging out," said Wright, whose cynical outlook on humanity is often a source of jabs from Platt and Truant. "We begin with a vague idea of a topic, and then we just go off. I'd say we were heavily inspired by a diet of Kevin Smith podcasts and years of listening to Howard Stern. It's that sort of loose, fun show."
The guys say that once The Walking Dead starts its third season in October, they'll be "a bit" more on topic, as they plan to review the shows on the Thursdays after they air. Fans are hoping they won't be.
Catch Better Off Undead every Thursday at BetterOffUndeadShow.com or on iTunes.