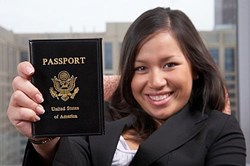 Tourists will get free to make Vietnam visa application if they book tours, hotels, and ticket flights on the website
(PRWEB) September 17, 2012
Having gone online for 3 years, Vietnam Visa Application has been considered as the leading website that provides Vietnam visa information. Due to its popularity in a large scale, the website has been used in nearly 30 countries all over the world. In fact, a major number of tourists visiting Vietnam Visa have highly appreciated its service. With its on-going effort of approaching international customers, Vietnam visa application has launched many promotion programs. It always ensures to bring customers with fast, easy, secure, reliable, and effective services.
The website takes responsibility for supplying the best ways of filling out a visa application. Customers are introduced with 2 main ways to go about this. They can apply for a visa through the Vietnam embassy in their own country. Accordingly, they are offered with free information related to the embassy such as the address, telephone, fax, office hours, and email. Besides, customers can get more details on the embassies through the list of Vietnam embassies in different locations worldwide.
The second way of visa application is easier and faster. Customers must fill in an online visa application form. All steps are carefully instructed; therefore, it is not difficult for customers to complete this procedure. Then, they will confirm the information for processing their visa and pay the service fee. Lastly, they must get the "visa approval letter" via email within 2 working days and pickup their visa at the airport. Obviously, this will help customers save a lot of time and shorten additional procedures.
It is necessary for tourists to get all relevant and reliable information before traveling to Vietnam. Vietnam Visa Application deserves to become the companion of international customers. In fact, it has achieved a lot of success during the past few months. It also hopes to be more popular among foreign tourists in the near future. With such goals, Vietnam Visa Application has constantly launched many promotion programs to offer its customers. For example, tourists will be free to use Vietnam Visa Application if they book tours, hotels, and ticket flights on the website. Supplying customers with the best services, it still has proper prices to bring customers trust and satisfaction. More details on visa fees can be consulted right on the website. Customers applying soon will get more special offers and become the luckiest customers.